Leaders from across the sector have used Sweat 2023 to help independent and boutique operators to reimagine the basics in order to thrive in the UK today.
More than 250 delegates gathered for Sweat, which for the first time joined forces with PerformX Live on Friday 17 March in East London's Tobacco Dock.
Personal trainer, author and presenter, Laura Hoggins, delivered a powerful keynote speech revealing the latest and emerging trends in fitness and leisure, focussing on five key areas. Laura emphasised the importance of doing the basics brilliantly, to continue to provide operational excellence while navigating the cost-of-living crisis – a theme echoed by panellists throughout the day.
A fireside chat about customer service with Founder and CEO of Heartcore Pilates, Jessie Blum; CEO of Gladstone Software, Claire Rollins; and 1Rebel Marketing Director, Michelle Stoodley, built on this concept. They recommended placing a forensic focus on the areas that have an impact on members to deliver the most effective customer service and encourage retention.
One example was utilising data to enhance the member experience, such as suggesting classes that will complement their routine, anticipate client's needs when they call customer service, or notice engaged members most likely to make referrals, and reward them for that.
Sweat's sustainability panel also drew focus on the basics. Senior Propositions Manager at Nuffield Health, Joanna Seldon, and Head of Strategic Account Management at Xplor Technologies, Dave Alstead, said that instead of creating multiple partnerships, the supply chain should be consolidated to those who speak to the brand's audience.
They underlined that while sustainability can prove more expensive, if it is not built into the business, it can place the brand at risk of greater costs as far more consumers favour sustainable options.
Another recurring theme was community, in which competition and technology had important roles to play. The gamification panel, which featured CEO of Myzone, David Stalker; CEO of Brand Xchange, Andy Hall; and CEO of Endurance Zone, David Birch, explained how to use data insights from technology and wearables to reward customers with prizes that foster and grow the community, such as membership discounts.
They stressed that rewards should be inclusive to introduce newcomers to fitness communities, rather than solely athletes and existing fitness fanatics.
Huw Edwards, CEO of ukactive, said: "Every one of our nation's fitness facilities has the potential to contribute huge social value by improving community health and wellbeing, and reducing the burden on the NHS.
"This year's Sweat speakers made a compelling case, in the current climate, for organisations to focus on the basics at the heart of their brand to deliver the most value and customer experience.
"The UK has one of the most vibrant and innovative fitness sectors in the world, and it was fantastic to bring together some of the sharpest minds to inform our thinking and help drive our collective growth."
Photography credit: Moores Media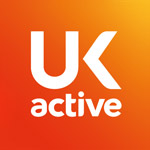 More People More Active More Often