By Huw Edwards, CEO of ukactive
In the week the Government published its new 'Get Active' sports and physical activity strategy, the familiar question re-emerges of whether another great 'summer of sport' has inspired increased participation across the nation. For all the progress represented by the Lionesses' road to the World Cup final, back home in the UK, stark inequalities continue to plague not only elite sport but grassroots sport and, more broadly, participation in physical activity at all.
The good news? We have a burning opportunity to take a far more serious, system-wide approach to creating an active nation. And the motivations extend well beyond creating the next generation of Lionesses, to something far more fundamental.
The creation of a new taskforce within the strategy is welcome but the proof will be in its delivery plan and whether it truly secures buy-in cross-government. Because this is the moment sport and physical activity can deliver far beyond the limitations of its existing box and into supporting our health services and our economy.
New figures from NHS England show that around 7.6 million people were waiting to start treatment at the end of June. On top of this, the ONS reports that the number of people economically inactive because of long-term sickness has risen to over 2.5 million, with two of the major reasons being musculoskeletal problems (70%) and mental health issues (53%).
This is difficult reading, affecting one in eight of us directly. But the sport and physical activity sector stands ready to support many of those stuck on waiting lists and those wanting to get back into, or remain in, the workforce.
Taking these issues in turn, we must stop people using the NHS at today's levels. The investment currently proposed is no match for the demand the institution is facing going forward. Better partnership with the sport and physical activity sector can help begin to turn this around. Research from Sport England and Sheffield Hallam University found that keeping people active every year saves £9.5bn for the NHS through reductions in the prevalence of major conditions, including heart disease and strokes, diabetes, dementia, cancer, depression, and back pain.
What about the economy? A major factor in our sluggish economic growth is poor productivity levels, which in turn is impacted by our national health. Physical activity participation in employees is linked to increased productivity at work and job satisfaction. A study by Deloitte valued the potential economic benefit, in healthcare savings and increased productivity, of getting physically inactive workers to be active as up to £17bn a year.
Furthermore, this would help the UK's 7,000 gyms, pools, and leisure centres still financially struggling from the effects of the pandemic and the energy crisis, by stimulating demand for their services. Now, I'm not saying that more people going to the gym is the silver bullet to fix all our nation's health and economic growth problems, but the statistics above prove that it is a key piece of the puzzle.
And Britons are wising up to the positive impacts that physical activity can have. New research we conducted with gym members across the UK found 78% are focused on improving their mental health and 81% on improving their physical strength. Fifty-five per cent cited managing a health condition as their number one driver for being a member of a gym or leisure facility.
Our nation wants to be stronger; it wants to feel better – but will our political leaders listen?  On 20th September it will be National Fitness Day, the year's biggest celebration of being active, touching every part of our communities with free activities hosted in schools, factories, offices, sports clubs, fitness facilities, village halls, hospitals, care homes and living rooms. This is a day where people across the UK – irrespective of age or background – are encouraged to move and be active to benefit their physical, mental, and social wellbeing.
I hope everyone reading this gets involved, but two people I would particularly like to see getting active on National Fitness Day are Rishi Sunak and Keir Starmer. This is an opportunity for them to lead by example. Not only is it good for their health, but it is good policy and good politics.
We need our government, and any future government, to place much greater emphasis on this agenda. It must help this sector to fulfil its potential, but we are barely scratching the surface of what is possible and I hope our political leaders use the Sports Strategy and National Fitness Day as the catalyst for the change we seek.
To read our joint sector response to the sports and physical activity strategy, click here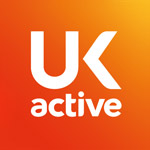 More People More Active More Often