ukactive Chair Baroness Tanni Grey-Thompson today (14 November) made an impassioned case for a £1bn regeneration scheme to save the NHS by transforming the UK's ageing fleet of leisure centres into modern wellness hubs.
Appearing on BBC Two's Daily Politics show alongside heavyweight MPs Chuka Umunna, Damian Collins and Yvette Cooper, Baroness Grey-Thompson said it's time for a "joined-up approach to health delivery," with a greater focus on prevention over cure.
The crossbench peer presented an extended feature at Everyone Active's The Castle leisure centre in central London, which recently received a £20m transformation courtesy of Southwark Council. Modernised wellness hubs like The Castle make it easier for people to lead active lifestyles, take the strain off the NHS, create more jobs and are more environmentally friendly, said the ukactive Chair.
Noting that physical inactivity costs the UK £20bn per year, Baroness Grey-Thompson said: "We spend almost a £120bn a year on the NHS in England alone, and the financial strain on our health service is only going to get worse. I believe if we spend more of our time and resources on prevention, we could dramatically reduce this pressure on the health budget.
"One solution would be to invest more money into our leisure centres like this one in central London. As well as making them more attractive by up upgrading their facilities so people can enjoy top class swimming pools, gyms and sports halls, we should be more ambitious about what they can provide. We could have GP drop in centres, libraries and even police stations. They would be a one stop shop for public services.
"Think about it. Doctors could prescribe exercise plans for patients, allowing a more joined up approach where they could work with fitness instructors. It's win-win. Patients are helped to become fitter, and further down the line the NHS won't have to pick up the tab for people's unhealthy lifestyles. These refurbishments would mean an investment of around £1bn, no small sum, but a drop in the ocean when compared to the cost to the NHS of a full-blown inactivity epidemic. It's time to empower people to take responsibility for their own health.
"ukactive is urging for the Government's new industrial strategy to leverage cross-sector funding to replace 1970s-era leisure centres with community wellness hubs. These would combine swimming pools, gyms and sports halls, with GP drop-in centres, libraries and police services, to create a one-stop-shop for public services and empower the public to take greater responsibility for leading a healthy lifestyle.
With the health service under growing pressure to plug a £22bn funding gap by 2020, Baroness Grey-Thompson said that putting physical activity and well-being at the heart of integrated community infrastructure is the only long-term solution to save the NHS from bankruptcy. Such wellness hubs would make it easier for GPs to prescribe exercise plans for patients battling lifestyle conditions, signposting them towards wellness professionals while taking the load off of hospitals.
The investment call formed part of ukactive's new Blueprint for an Active Britain, which was released last week at the ukactive National Summit in Westminster. To read the full Blueprint report click here.
To watch Baroness Grey-Thompson's speech to more than 600 public health and physical activity thought leaders at the ukactive National Summit, click on the video below.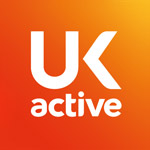 More People More Active More Often