National Fitness Day 2023 will kick-off with a special event in Manchester, ukactive has announced, as the countdown begins with just one month to go.
On Wednesday 20 September the sector will unite, under the theme of 'Your Health is for Life', to help millions of people from all communities and backgrounds celebrate the power of physical activity and the lifelong benefits of being active.
This year, for the first time, ukactive will be hosting the National Fitness Day kick-off event in Manchester, alongside GMActive and its Prehab4Cancer programme.
A live Prehab4Cancer workout will be held with patients at Salford Sports Village, helping to showcase a powerful example of the role of physical activity in our lives.
Since its launch in 2019, the programme has supported more than 4,000 people affected by cancer before, during and after their treatment, improving their chances of recovery and their mental health at the same time.
The programme is one example of the way physical activity is helping to improve the population's health and wellbeing. This, in turn, can reduce pressure on the NHS and help those people out of work get back into the workplace – two of the Government's biggest challenges.
This year, National Fitness Day is also partnering with men's mental health charity, Movember, and the world's largest sports reward platform, Endurance Zone, to encourage millions of people to take the first step in their health journey.
In what has been another challenging year for the sector following the energy crisis and the pandemic, National Fitness Day is also a reminder of the essential role of the physical activity sector in supporting our health, happiness and productivity.
The campaign now represents the UK's most active day of the year and is powered by thousands of gyms, swimming pools, leisure centres, sports clubs and other providers, hosting a huge range of free activities for people to try.
Schools and workplaces across the UK are encouraged to take part, whether by hosting a '10@10' with 10 minutes' of physical activity at 10am, or by putting on a group activity to encourage pupils and employees to celebrate the day.
The National Fitness Day Location Finder can help people to find their nearest venue simply by entering their postcode.
Activity providers also have access to the Digital Campaign toolkit, which is filled with useful resources and suggestions on how to promote the day and the events that they will be holding, both in-person and online.
Huw Edwards, CEO of ukactive, said: "This year's theme for National Fitness Day is the perfect reminder of the importance of prioritising our health and wellbeing across our lifetime.
"Physical activity is key to this, and we are really excited to be hosting our kick-off event in Manchester, showcasing an example of how our sector is supporting cancer patients.
"With just one month to go, plans are well underway and we're looking forward to seeing the great events our members will be hosting – inspiring as many people as possible to get involved and become more active all year round."
Jack Murphy, Prehab4Cancer's Programme Manager, said: "We often hear how an exercise regime is the last thing on a patient's mind when they're referred to us, but the vast majority quickly see the benefits that mean they're likely to spend less time in hospital, have a shorter recovery period and adopt a more active lifestyle in the future.
"This National Fitness Day, we're proud to be able to put a spotlight on the programme and further support the message on the day of the real importance of keeping active for everyone – especially for people affected by cancer that have so much to gain."
For more information about the campaign and to get involved, visit the National Fitness Day website. Share your fitness inspiration on social media using the hashtag #FitnessDay and tagging @FitnessDayUK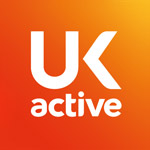 More People More Active More Often