ukactive has called for the Government to support the reopening of the physical activity sector in five major areas once current restrictions are eased.
Reopening businesses requires a balance of critical safety measures along with a financially viable model for operating, with margins squeezed and thousands of organisations under threat unless support from the Government is extended and adapted to support them to return to business.
ukactive is leading the sector with a four-stage strategy to support the reopening of fitness and leisure facilities safely, including research on business modelling, a framework for operators, a public information campaign and policy support.
Following consultation with ukactive members, five key areas for support were identified: the physical activity sector workforce, sector viability and support to rebuild, local authority leisure providers, rent, and children's activity providers.
Workforce
Workforce is a critical area where support is needed once facilities reopen, because fitness and leisure operators are initially likely to experience limited capacity and footfall – and therefore revenue – meaning they will be unable to return to full staffing capacity immediately.
Policy calls: Workforce
Extend the Coronavirus Job Retention Scheme until October, and for as long as necessary, to ensure businesses have continued support as social distancing measures progress.
Ensure a regular review of the Coronavirus Job Retention Scheme, and at least 45 days' notice before the scheme closes, to allow businesses to make staffing decisions with confidence, and protect jobs.
Establish a partial furlough or salary support scheme for the physical activity sector while social distancing rules apply, providing up to 50% cover for salaries, up to a maximum of £1,250 per month.
Support to rebuild
ukactive is also calling on the Government to follow the example of Germany in protecting businesses from prohibitive VAT and staff costs. While the Government has already introduced a business rates holiday for all operators until the end of March 2021, businesses continue to face significant operational costs despite revenues falling to zero.
Policy calls: Sector viability and support to rebuild
ukactive calls for the Government to offer a VAT Output Tax rebate in the retail and leisure sectors, resulting in an effective Output Tax rate of 10%.
ukactive calls on the Government to provide a holiday from Employer National Insurance and PAYE within the leisure sector, from the date of closure until December 2020.
 Local authority leisure providers
Despite investment from the Government to support local authorities, public leisure operators have no guarantee that they will receive any financial support, leading ukactive to call for ring-fenced funding and greater protection. ukactive members have reported that many local authorities are attempting to withhold funding from suppliers within the physical activity sector.
Policy calls: Local authority leisure providers
Provide additional funding for local authorities, ring-fenced to support public leisure facilities and trusts.
Ensure local authorities have the means to provide flexibility and support in their contractual relationships with public leisure operators and trusts, as set out in the Cabinet Office PPN 02/20, March 2020.
Noting that PPN 02/20 is silent on the situation where fees and rent are payable by leisure operators to local authorities, ensure local authorities have the means to also apply flexibility and support for leisure operators operating under such arrangements.
Rent
Operators are also facing continuing concerns around rent, despite progress from ukactive and the Government in closing the landlords loophole which exposed tenants to winding up orders and statutory demand notices.
The sector remains concerned about significant rent payments due for the next rent quarter (around 24 June) when footfall and income is still drastically reduced – if there is any at all. ukactive has called for consistency in negotiations between landlords and operators to ensure rent payments are not prohibitive.
Policy call: Rent
Extend the Memorandum of Forfeiture until October 2020 (the end of the third financial quarter).
 Children and Young People
Finally, schools face continued uncertainty around ring-fenced funding for PE, combined with the negative impact faced by children and young people across the UK during the lockdown, which has the greatest impact on those from disadvantaged backgrounds.
Policy calls: Children and Young People
Provide clarity on the future of the PE and Sport Premium ahead of June 2020, and guarantee ring-fenced funding for PE, school sport and physical activity in primary schools for the academic year 2020/21.
Provide a framework and tailored support for suitable schools to open as places for engagement and activity this summer, to ensure adequate support for the most vulnerable children and families, prioritising the safety of children, staff and families.
Huw Edwards, CEO of ukactive, said: "While we are working tirelessly to ensure the physical activity sector is ready to open when called upon by the Government, we cannot ignore the looming threat posed to thousands of organisations and hundreds of thousands of jobs once restrictions do begin to ease.
"In order for the physical activity sector to reopen successfully so that it can support our communities in their hour of need, it is crucial the Government delivers the conditions required to help fitness and leisure providers to get back on their feet.
"We are calling for a raft of essential measures that will enable both public and private organisations to reopen their doors with confidence when the time comes."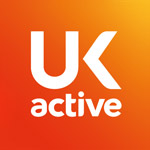 More People More Active More Often