ukactive has announced the expansion of its management team, with the addition of four key positions to serve its growing membership base.
The new recruits are Chris Foster, Head of Learning and Development; David Gerrish, Head of Digital Transformation; Gemma Williams and Emma Thomas, who will both be Client Services Managers.
The positions, funded by Sport England, are the result of the growing strategic partnership between the two organisations which aims to maximise the opportunities and reach of the nation's physical activity providers.
ukactive CEO Huw Edwards said: "We are delighted to welcome Gemma, Emma, David and Chris to the ukactive family.
"The partnership with Sport England is built to help reinvigorate the physical activity sector to develop and improve its offer to get people more active.
"With these excellent new team members in place, we are ensuring that our members receive the best support available in their work to get the nation moving more."
Meet the team
Gemma Williams
Client Services Manager Gemma Williams started her career in the fitness industry in 2009 as a Personal Trainer working for David Lloyd Health Club. Over the past 10 years Gemma has gained experience in club operations, taking on a variety of roles including Duty Manager, Studio co-ordinator and Health and Fitness Manager.
Gemma said: "I am a firm believer that fitness and exercise gives every individual the right teamwork and motivational skills to succeed in any challenges they face. The health and fitness industry has been a fundamental part of who I am from a young age.
"I am delighted to join the ukactive team and really excited to work with our members and strategic partners in further shaping and growing the physical activity sector."
Emma Thomas
Emma Thomas joins the ukactive team as Client Services Manager. With over 10 years working in public sector leisure, Emma brings substantial operational and development experience. More recently her roles both within Trafford Leisure CIC and GM Active have seen her develop some exciting health and physical activity projects – including Prehab4Cancer which has been rolled out across Greater Manchester.
Emma said: "I'm looking forward to joining the team and changing from being a ukactive member to supporting members with my own experience."
David Gerrish
David Gerrish joined ukactive in September as Head of Digital Transformation. He will support the implementation of Sport England's and the Open Data Institute's initiative 'Open Active' which paves the way for leisure providers and software companies to reach a wider audience and support consumers to find activities in their local area.
Dave has over 30 years of experience within the leisure sector, having held technical and innovation roles across public, private and commercial sectors. Roles have varied from club and regional operations to research and development, corporate health and fitness policy and the procurement of IT systems, with his most recent role as Head of Fitness Equipment and Innovation at DW Fitness First.
David said: "I am excited to join the wider Open Active team and bring my perspective from these sectors with the support of the ukactive team to help all users of Open Data realise the value it can bring to the sector to achieve a healthier nation."
Chris Foster
Chris Foster joins ukactive as Head of Learning and Development following a 15-year career within the health and fitness sector. Most recently, Chris led on all learning and development requirements for Nuffield Health's fitness and physiology teams.
Chris' previous roles included Professional Head of Fitness, Registered Manager and Physiologist. Chris is passionate about raising the standards of the sector and has sat on CIMSPA's Physical Activity Professional Development Board for two years – influencing sector-wide change.
Chris said: "I am and always have been passionate about the role our sector can play in improving the health and physical activity levels of the nation, and in order to achieve our potential we need our people to be at the heart of everything we do.
"We need strong leadership capabilities to enable those working within the sector to grow and fulfil their potential and L&D is absolutely essential in making this happen.
"I'm really looking forward to bringing my experience to ukactive, and working alongside Sport England to drive forward the professionalism of our sector which in turn will help more people to be more active, more often."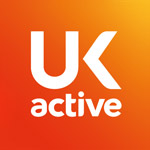 More People More Active More Often