ukactive has issued a statement today (13 October) calling for a full consultation before the closure of gyms and leisure facilities in Liverpool
Huw Edwards, CEO of ukactive, said: "Following yesterday's announcement of new restrictions in Liverpool, we are calling for an immediate pause on the decision to close the gyms and leisure centres in the city, until genuine consultation with key local and industry stakeholders has taken place, and the appropriate data and evidence consulted.
"The SAGE documentation released by the Government last night makes no reference to the latest safety data for the sector in the UK – evidence which demonstrates the effective implementation of the guidance that our sector co-produced with the Government and SAGE.
"The Government has committed to undertake consultation prior to any closure of gyms and leisure facilities, but this has not taken place.
"We also note that the Mayors in the region, Joe Anderson and Steve Rotherham, have argued the case that gyms and leisure centres should not close, and both have stressed that no consultation has taken place.
"There is a clear and urgent need for all parties to work together, with Central Government and local stakeholders, to review this decision, before any gyms and leisure centres are forced to close unnecessarily.
"We continue to call for decisions to be made on the latest available scientific and operational evidence from our sector, which to date shows an extremely low prevalence of COVID-19 in our members' facilities.
"Our sector must be allowed to play its full role in supporting the nation's physical and mental resilience to COVID-19 at this time."
Further reading: Gyms 'unnecessarily' included in new lockdown measures amid fears of mass redundancies and adverse health effects (The Telegraph)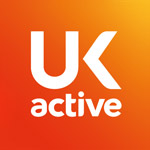 More People More Active More Often