ukactive has issued a statement following the announcement today (14 December) from the Government that more regions will enter Tier 3 from Wednesday
Huw Edwards, CEO of ukactive, said: "We understand the difficult decisions facing the Government as COVID-19 rates increase, however, we continue to work alongside our sector partners to understand the rationale for the ban on indoor group activities and exercise classes in Tier 3, and to see it reviewed and changed.
"Indoor group exercise classes do not compromise any element of the Government's safety guidelines, by operating at reduced capacity, with adapted booking and queuing systems to maintain social distancing, and using stringent ventilation and sanitisation processes.
"These measures help explain the latest evidence from more than 2,000 gyms and leisure facilities which shows an extremely low prevalence of COVID-19.
"Today's announcement means that many people in London, and parts of Essex and Hertfordshire, will lose access to the indoor group exercise classes which help to keep them physically and mentally strong.
"We know that women in particular rely on indoor group classes to stay active, and we urge the Government to review this restriction because it will have a considerable impact on activity levels in the winter.
"Last week, we made submissions to the Government outlining the threat to thousands of businesses in London and other areas in Tier 3, which provide group exercise services to a diverse range of communities.
"In London alone there are about 280 boutique studios, employing more than 4,000 people, which will not be able to trade under the current Tier 3 restrictions. These businesses will require urgent support to survive this period, in addition to the extension of furlough support and to the moratorium of forfeiture.
"January is a vital time for our sector, and we urge the Government to provide tailored financial and regulatory support for its recovery, including a combination of business rate relief, VAT exemptions, and incentives that not only help to rebuild, but also encourage more people back into physical activity."
To find out more about the new system and restrictions, see our FAQs.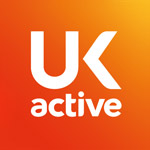 More People More Active More Often