ukactive has issued the following statement in response to the Chancellor's Spending Review statement today (25 November)
Huw Edwards, CEO of ukactive, said: "We acknowledge the scale of the task the Chancellor faces, noting the interventions he has made already in addressing the economic emergency caused by the COVID-19 pandemic.
"Today's Spending Review offers opportunities for our sector to support the transformation of communities and especially in shaping the future of the high street, through the UK Shared Prosperity Fund and the Levelling Up Fund.
"Our challenging economic forecast requires the Chancellor to look for the greatest return on investment for the funding decisions he makes.
"In this respect, the fitness and leisure sector provides a unique proposition, given that it can drive both economic and health benefits, avoiding any trade-off between the two.
"The latest evidence from Sport England and Sheffield Hallam University shows a return of £4 for every £1 spent on community sport and physical activity.
"We want to work with the Government on a plan to put sport and physical activity at the heart of the nation's renewal.
"We would like to see a tailored support package for the sector that not only includes funding, but also stimulus to encourage growth in 2021 – a combination of business rate relief, VAT exemptions, and incentives that drive more people back into activity.
"This moment represents a real opportunity to invest in a sector that can provide a major return on investment for our nation's economic, social, mental and physical health."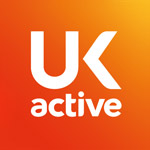 More People More Active More Often