ukactive has issued this statement in response to findings in today's Active Lives Children and Young People Survey from Sport England
Jack Shakespeare, Director of Children, Young People, Families and Research at ukactive, said: "We welcome the latest insight that Sport England's Active Lives Survey for children and young people brings, clearly laying out the scale and severity of the challenge ahead.
"While it is positive to see overall reductions in activity minimised at around 2%, it is clear that stark inequalities remain entrenched for many children across the country – inequalities that have been exacerbated by the pandemic.
"The current national lockdown measures will further impact the physical and mental wellbeing of children and young people, with the cold weather and darker evenings at this time of year making physical activity targets even harder to achieve than before.
"Sport and physical activity in school and community settings provides invaluable opportunities for children to develop physically, socially and emotionally, and in many cases, forms respite services and a vital safety net for the most vulnerable.
"This is why ukactive is urging Government to formulate and execute an ambitious plan to get children moving again – one that supports children during lockdown and school closures, prioritises the re-opening of youth activity when lockdown ends with clear guidance, and drives a long-term and joined-up national activity strategy that truly puts the interests of each and every child at its core.
"Children and young people have sacrificed great amounts over the past 12 months and it is now more important than ever to invest in their health and wellbeing.
"ukactive and its members remain committed to working side by side with Sport England and the Government to create as many positive experiences and accessible opportunities as possible for all children and young people to choose and enjoy an active life."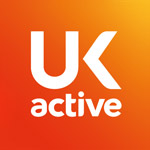 More People More Active More Often