Steven Ward, CEO of ukactive said: "The assertion made by Citizens Advice that gym memberships are difficult to get out of is an outdated misperception of the fitness sector, with the overwhelming majority of organisations now offering flexible and transparent membership options to suit a variety of different individual budgets and needs.
"ukactive is committed to continually raising standards in the physical activity sector and therefore closely align our members to the standards set by the Competition and Markets Authority. To that end, ukactive operator members are expected to comply with our Operators Professional Code, which asks that all contracts comply with fair trading laws and that facilities must ensure they make new customers aware of the terms and conditions of their membership contract".
"As ukactive and physical activity sector look to turn the tide of a physical inactivity crisis that causes 37,000 premature deaths a year in the UK – it is vital that old-fashioned misperceptions of the sector don't hamper our mission to get more people, more active, more often.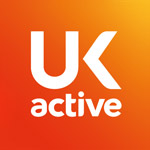 More People More Active More Often