ukactive Director of Public Affairs and Research Huw Edwards said: "This Spring Statement clearly needs to be interpreted in the context of Brexit, which continues to impact almost all decision making this Parliament undertakes.
"We do welcome the government's renewed commitment to addressing issues raised with the Apprenticeship Levy, making it easier to recruit new apprentices into our sector.
This is through both a halved co-investment rate for small employers and an increased proportion of payments that can be transferred through their supply chain.
"We are also pleased to see assurances that government will consult on how to rejuvenate the nation's high streets, where the role of fitness and leisure facilities should clearly be integral.
"However, the continued failure of Parliament to find a Brexit solution is damaging the very fabric of our society.
"All sectors, including the physical activity sector, are undermined by the political uncertainty Brexit continues to generate.
Furthermore, the prospect of losing out on both vital public service investment and tax incentives – in the form of the Chancellor's "deal dividend" – is an issue of grave concern.
"It is ultimately communities across the country that are suffering the most – losing facilities, activity programmes, and wider health services to the bite of austerity.
"The continued failure to resolve the issue of Brexit only further distracts from the urgent investment communities need and causes yet further damage to the health and wellbeing of our nation."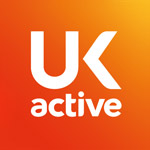 More People More Active More Often