ukactive featured prominently in coverage across both national titles and consumer magazines across the new year and festive period to continue its vocal advocacy of the physical activity sector in the media.
The not-for-profit health body offered expert analysis across a range of timely articles highlighting some of the fitness trends expected to take hold in 2018. ukactive CEO Steven Ward appeared in Men's Health as one of the magazine's expert 'fitness futurologists' and also featured in the Telegraph highlighting the increasingly broad range of workouts offered by the fast-growing physical activity sector.
These articles closely followed coverage in various consumer magazines and national newspapers over the course of the festive period. This included a feature in the Daily Mail, with ukactive Public Affairs Director Huw Edwards noting the benefits of lifting weights for older people. This was coupled with two articles which saw ukactive offering advice for running in the winter, appearing in the I Newspaper and Waitrose Weekend.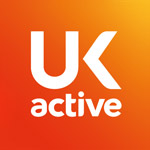 More People More Active More Often