ukactive has issued the following statement on the localised lockdowns
ukactive and its members have the upmost respect for the work the respective national governments and local authorities are undertaking to continue the fight against COVID-19 and contain this virus.  The fitness and leisure sector is also integral to this fight, providing a national service that supports millions of people to improve their physical, mental, and social wellbeing. This service happens day in, day out and is inclusive of all ages and backgrounds.
Unfortunately, the sector is now the victim of recent decision making at both national and local government level that seems to be based neither on scientific evidence, nor factual accuracy.  This is regrettably leading to delays in reopening facilities and also returns to closure in localised areas, threatening business failure and job losses.
The health and safety protocols for the sector have been approved by the leading health authorities in the land, including the Chief Medical Officer, the Scientific Advisory Group for Emergencies, Public Health England, and the UK Government. Furthermore, there is a growing evidence base from across mainland Europe of the success of the health and safety protocols within gyms, reflected in the UK Guidance, that has allowed millions to use these facilities in a safe way over the past few months, improving their health, wellbeing and resilience against COVID-19.
We urge all decision makers at both national and local government level to make decisions impacting the fitness and leisure sector on both the scientific evidence and operational guidance available. There is a growing mistrust in the decisions being made that impact the future of the sector. ukactive will support that decision-making process as required and have the experts on hand to support Government when making these.
This sector is vital to our nation's future health, and it should be supported and encouraged to play its full role in combatting COVID-19.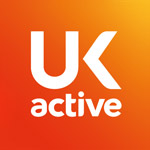 More People More Active More Often