ukactive has today (17 March) issued the following statement on the situation regarding COVID-19 (Coronavirus)
Huw Edwards, CEO of ukactive, said: "The fitness and leisure sector remains open until directed otherwise by Government, and will continue to support the mental and physical health of the nation during this difficult time as our nation adapts to life with Coronavirus.
"Following the Government's announcement last night (Monday), gyms and leisure facilities across the UK are adapting quickly to increase physical distancing between customers to at least two metres and spacing equipment apart.
"They are also introducing limits on the number of people using the facility, such as reducing capacity by 50% in group exercise classes, so that people can stay active without exposing themselves to unnecessary contact.
"ukactive's member organisations have taken extra measures to ensure all surfaces are clean, and we are in constant dialogue with Public Health England (PHE) to ensure they remain safe and within the guidelines set by the Chief Medical Officer.
"Members of the public are facing personal decisions every day to act responsibly and reduce the risk of the virus spreading. At this stage, the Government has not recommended that people stop going to gyms and leisure centres, and Prime Minister Boris Johnson has said that people can continue to go out to exercise.
"As soon as Government and Public Health England recommendations change, our members will respond swiftly and communicate this to the public.
"Finally, we await the first phase of business support measures from the Government, due to be announced later today.
"Following discussions with our members, we are aware of the financial support they require to continue operating and we are discussing these special measures with our partners at Sport England and with the Government."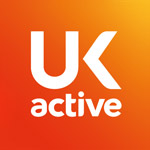 More People More Active More Often