ukactive has today (Friday 7 February) called on HM Treasury to invest more in the physical activity sector, submitting a list of Budget proposals that will have a dramatic impact on British life.
Now, ukactive is outlining the key policies and areas of investment that will help the entire physical activity sector, both public and private, to increase its impact across the full breadth of societal issues facing the UK today.
The proposals focus on revitalising our high streets, upgrading leisure facilities, improving and expanding fitness and health apprenticeships, opening up schools outside of term time, improving the health and wellbeing of the working population, increasing physical activity for older people, and scaling activity prescriptions for people with long-term health conditions.
Huw Edwards, CEO of ukactive, said: "Physical activity is the golden thread running through our society, with the potential to create healthy and thriving communities.
"Our sector should not be seen as an add-on or a nice to have, it is the backbone of an active nation, making us happier, healthier and better off.
"Working with the new Government, ukactive continues to make the case, on behalf of its members, for greater investment across those areas that are fundamental to the future health and prosperity of our nation.
"We have seen clear signs of progress on the preventative health agenda, but this now needs to be consolidated and expanded to all areas of public life through investment and practical plans that connect the physical activity sector with the opportunities for growth.
"Now is the time that the Government must work with us to invest in physical activity to transform the health and wellbeing of people in our country, as well as boost the economy."
The Budget submission made by ukactive to HM Treasury today includes the following list of proposals:
Uniting the Movement of an Active Nation
Extend proposed cuts to business rates on the high street to include gyms, leisure centres and any other physical activity providers in order to create healthier, thriving high streets.
Commit to making sport and leisure a statutory duty for all local authorities in order to better support the health and wellbeing of the population.
Introduce a £500m funding pot for councils to redesign, upgrade and renovate facilities to the standard needed to support healthy, active communities and transform the nation's health, supporting the LGA's call.
Provide a guarantee to local authorities to encourage the activation of available funds through private finance and pension funds in order to provide opportunities for both the public and private leisure operators to support new, inclusive, co-located facilities at the heart of local communities.
Allow a greater proportion of overall apprenticeship levy funding to be spent on entry-level apprenticeships and broaden the types of apprenticeships available in order to increase the number of viable routes into employment in the physical activity sector.
Turning Generation Inactive into Generation Active
Allocate part of the £1bn childcare funding budget to opening school sports facilities for children and young people over the summer holidays in disadvantaged communities, supporting them to access local, affordable and healthy activities.
Commit to the continuation of a ringfenced PE, sport and physical activity premium until at least 2030 in order to allow schools to make long-term positive, sustainable interventions in our children's health.
Transforming Working Life
Extend the Cycle to Work scheme to include a wider array of physical activity opportunities and accessories including fitness trackers and gym memberships in order to support the health and wellbeing of the working population.
Encourage leisure centres to develop a new membership model that would enable commuters to access showers and changing facilities, which has been cited as one of the major barriers to active travel.
Reimagining Ageing
Implement a dedicated strategy to support care home residents to increase the amount of physical activity they take part in, with an ambition to achieve the Chief Medical Officer's Guidelines for physical activity.
Consider how the National Skills Fund can be used to support older adults wishing to retrain as sport and physical activity practitioners.
Support the provision of an 'activity prescription' to every recipient of long-term prescribed medication.
Support NHS funding to build the evidence and to scale programmes aimed at Long-term Conditions (LTCs), prehab and rehabilitation across the country.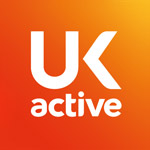 More People More Active More Often