ukactive CEO Steven Ward has publically thanked Jennie Price for her leadership of Sport England and role in championing physical activity, after it was announced she will leave the body later this year.
Jennie will end 11 years as CEO of Sport England at the end of October to pursue a portfolio of projects, including her longstanding work with the Cranfield School of Management and her Chairmanship of the Youth United Foundation.
Steven Ward said: "On behalf of ukactive, I would like to wish Jennie the very best as she embarks on her next chapter following her leadership of Sport England over the past decade.
"Jennie is a public servant of tremendous integrity, who has led Sport England during a period of significant transformation within the sector. This period has included a new Government strategy and Sport England's response –Towards an Active Nation – is a strategy that, I believe, will help showcase the power and influence our sector can have on many of the societal issues we face as a nation.
"Jennie should take credit for championing our sector, and ukactive and its members appreciate her help and support during her tenure at Sport England.
"She leaves behind a strategy with widespread backing from the broadest possible range of organisations dedicated to creating an active nation."
Jennie led the team responsible for the multi-award winning This Girl Can campaign to help women and girls get active. During her tenure, the number of people regularly taking part in sport has grown by 1.6 million people since London won the bid to host the Olympic and Paralympic Games in 2012.
Jennie said: "I have been very privileged to lead Sport England for more than a decade. Sport and physical activity is a powerful force for good and I am proud to have worked on opening it up to a wider group of people, especially women and girls through This Girl Can."
Nick Bitel, Chair of Sport England, said: "Sport England is deeply indebted to Jennie for all that she has done, not only for Sport England but the wider sporting community over the years. During her tenure, Sport England has gone from strength to strength achieving considerable growth in participation and is now highly regarded both nationally and internationally.
"She will leave the organisation with a firmly-established strategy and a strong leadership team in place to continue its delivery."
Sport England has appointed specialist sports executive search firm SRi Executive to lead the search for Jennie's replacement.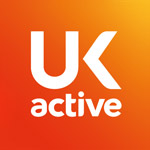 More People More Active More Often