ukactive is to embark on a major new initiative to help leisure venues offer a healthier food and drink options as part of the government's new Chilhood Obesity Strategy
The not-for-profit health body for the physical activity sector has been tasked by the Department of Health with exploring ways to provide and promote healthy options and restrict the sale of unhealthy food and drink in line with new government standards.
Published last month, the government's Childhood Obesity: A Plan for Action report highlighted physical inactivity as one of the root causes of obesity and set out a series of measures to ensure children engage in moderate to vigorous intensity physical activity for at least 60 minutes every day.
With public sector settings, specifically leisure centres, playing a key role in improving the health of children, the new strategy aims to ensure that people taking part in physical activity do so in a healthy environment which offers nutritious food and drink options.
Over the coming months, ukactive will work with local authority leisure operators across its membership base, along with food vendors and the Local Government Association to explore what steps can be taken to create healthier leisure venues.
One of the key focuses will be ensuring that vending machines are broadly compliant with Government Buying Standards for Food and Catering Services (GBSF) which carry requirements such as ensuring portions of fruit are cheaper than a hot or cold dessert.
The GBSF comprise both mandatory and best practice elements. The mandatory elements ensure a reduction in products that are high in salt, saturated fat and sugar and promote greater consumption of fruit, vegetables, fibre and oily fish. The best practice nutrition-related elements cover confectionery, savoury snacks, sweetened beverages, menu analysis, allergen and calorie labelling.
The initiative to promote healthy venues marks a proactive approach to self-regulation from the leisure sector. Already, some operators have trialled measures such as self-imposed sugar taxes and the new consultation will seek to identify best-practice which can be adopted wholesale across public sector leisure facilities.
ukactive executive director Steven Ward said: "We all have fond childhood memories of birthday parties and swimming sessions at our local leisure centres and these sites will remain pillars of local communities, playing a major role to play in combating inactivity and obesity among today's children.
"As such, it's vital that our leisure centres are fully set up to facilitate healthy lifestyles by providing both physical activity options and nutritious food choices.
"By setting its own high standards, the leisure sector will be in a stronger position to work ever more closely with GPs and health professionals to serve as a frontline delivery partner for exercise referrals and behaviour interventions. At a time when the NHS is being stretched to its limits, preventative health measures are paramount and we see leisure centres as the frontline of the health service."
Local authorities have also been leading the way with a raft of public health pilots which seek to promote both healthy options across public amenities. These have included mobile fruit vans, promotion of healthy and ethical vending products, as well as cutting portion sizes, encouraging healthier cooking methods and adding new health stipulations into catering contracts.
Chairman of the Local Government Association's Community Wellbeing Board, Cllr Izzi Seccombe, said: "Obesity and physical inactivity are two of the most important public health challenges facing this country. Councils are playing a key role in helping people to eat better, by developing healthy catering policies.
"This has seen, for example, council-run leisure centres stock vending machines and cafes with healthy choices, and reduce the availability of high-sugar items such as sweets and fizzy drinks.
"We hope that other organisations will follow the example of councils, something we are already seeing in some areas. To tackle obesity we need to help people to change their diet, and this is an important step in that direction."
About ukactive
ukactive is the UK's leading not-for-profit health body for the physical activity sector, with almost 4,000 members from activity providers to major consumer brands, training facilities and equipment manufacturers. Members come from across the private, public and third sector and are united by ukactive's longstanding and uncompromising commitment to getting more people, more active, more often.
ukactive facilitates big impact partnerships, conceives and drives breakthrough campaigns, conducts critical research and galvanises key stakeholders to develop and deliver key projects that support and champion the physical activity agenda. The organisation's efforts are centred on supporting a national ambition to "Turn the tide of physical inactivity".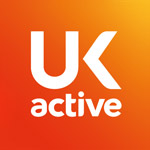 More People More Active More Often