ukactive has issued the following statement today (13 August) about reopening gyms and leisure facilities in Scotland
Steven Scales, Client Services Director at ukactive, said: "We continue to work with the Scottish Government to seek urgent clarity around the reopening date for the fitness and leisure sector, and publication of its official sector guidance.
"We understand the myriad of challenges Scotland is facing, however, the Government must provide clarity for our sector at this critical time.
"In the midst of our health crisis, facilities in England, Wales and Northern Ireland have reopened safely and are already working to support their communities in improving physical and mental resilience and recovery from this terrible virus.
"With the Scottish Government reviewing the reopening timelines on 20 August, we continue to demonstrate how facilities are safe to reopen earlier than the existing date of 14 September, and how they have already done so with great success in other nations.
"We have been working closely with the Scottish Government on the recommended framework for reopening, and we hope this leads to the imminent publication of its official guidance to allow our sector to prepare well for reopening.
"However, our sector is yet to receive any details of the evidence or reasoning for the delay to reopening, despite offering site visits to health experts and Government officials.
"The longer these answers are delayed, the greater the uncertainty and the threat of permanent closure to more than 1,000 leisure facilities, which also risks tens of thousands of jobs.
"Our sector has all the evidence necessary to prove it can reopen safely in Scotland and support its citizens' health at the time when they need it most, helping to reduce the health inequalities which have widened as a result of the COVID-19 pandemic.
"The Scottish Government must now provide a clear roadmap to support our sector, helping businesses to make informed decisions about the future of their facilities."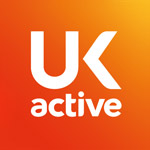 More People More Active More Often