ukactive Chair Tanni Grey-Thompson appeared on international news network CNBC this morning (9th August) to urge the Government to tackle the 'toxic' toll of sedentary working cultures by incentivising employees to be active.
The legendary Paralympian and cross-bench peer noted that 'physical inactivity costs the UK £20bn each year and is the cause of 37,000 premature deaths' with desk-bound office culture fuelling the mounting inactivity crisis.
Statistics show that sitting at a desk for eight hours a day increases the risk of premature death by up to 60 per cent and is a major cause of a myriad of health problems.
Interviewed on major American news channel CNBC's mid-morning show, Tanni called on the government to do more to promote workplace physical activity by incentivising active pursuits such as gym passes, fitness equipment and accessories.
Increasingly busy schedules for workers mean it's tougher than ever to maintain an active lifestyle. Physical inactivity is one of the biggest drivers of ill-health, leading to high absenteeism rates (which cost the UK £29bn a year) and reduced productivity – which all conspire to hit bottom lines.
Tanni praised the huge impacts of the 'Cycle to Work' scheme, but noted that cycling isn't for everyone, so broader options should also be considered. Tanni added that an expansion of the policy to include gym memberships and fitness accessories – a ukactive policy dubbed 'Workout from Work' – is a 'creative way that we can help people be more active'.
ukactive has worked with accountancy specialist Saffery Champness to conduct a cost-benefit analysis of the economic outcomes of enacting 'Workout from Work'. The analysis found that for every £1 spent on the scheme, the government would save over £2.60 in NHS treatment costs and productivity increases, helping to tackle the sedentary office cultures fuelling the UK's physical inactivity crisis.
Tanni also urged the public to try and 'take on the responsibility to get active', through small or incremental lifestyle changes. This could be as little as 'getting off the bus one stop early' she said, or simply 'walking between meetings'.
The key, Tanni said, was for people to 'get started'. This is one of the reasons behind ukactive's National Fitness Day campaign – sponsored by AXA PPP and Argos – which aims to promote the fun of fitness to the British people. One initiative Tanni flagged was 'Flying Start', which will see AXA PPP's range of office partners encourage their employees to reap the benefits of kick-starting their day with an early morning workout or an active commute.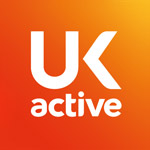 More People More Active More Often