This summer's Open Doors programme reached more children and young people than ever before, ukactive and Nike have reported today (14 November).
An impact report for the 2022 programme, which provided sport, activity and food to underserved children and young people in Birmingham, Liverpool, London and Manchester, shows that it attracted around 737 participants this year – up from 535 in 2021.
The Open Doors model forms part of ukactive's Schools-As-Community-Hubs policy, making the case on a local and national level, to unlock school playing fields, halls and courts, which make up 39% of community sport facilities in England but are usually closed or inaccessible during the holidays.
Championed by Nike athlete and Iron Man, John McAvoy, the programme ran in 10 schools over the summer holidays, with overall attendance increasing by around 37% on last year – demonstrating a scalable model with the potential to reach thousands more children and young people nationwide.
The 2022 Open Doors report shows:
63% of Open Doors participants were eligible for free school meals.
34% were White or White British, 26% Asian or Asian British, 17% Black or Black British, 7% Mixed, and 15% Other.
Children and young people reported benefits including improved mood, new social connections and new experiences.
Open Doors is positioned to remove typical socioeconomic barriers to holiday activity provision for children, young people and families, and this year saw sport and activities provided by local delivery partners including the Rio Ferdinand Foundation, Tanzii TV, Aspire, Liverpool FC Foundation, and Bloomsbury Football.
The programme is modelled by ukactive with Nike to help unlock school sports facilities and provide essential support for children and young people's physical, mental and social wellbeing – particularly for those from low-income households.
The power of the sustainable model lies in its place-based approach, partnering local providers of sport and physical activity with safe and familiar community facilities outside of term time, unlocking both public and private funding streams – without putting any additional burden on schools, staff or families (read the Open Doors Blueprint here).
It was first piloted during 2020 in London, through collaboration with the Greater London Authority, and in Birmingham with West Midlands Combined Authority, before expanding to Manchester and Liverpool in 2021 – with the latest results reflecting further growth in 2022.
Research by ukactive's Research Institute shows that children and young people suffer a loss in cardiorespiratory fitness levels over the summer holidays of up to 74% – with those from lower socio-economic groups suffering a drop in fitness around 18 times faster than their more affluent peers.
Figures from Sport England's latest Active Lives Survey, covering the academic year for 2020-21, showed that children and young people from the least affluent families remain the least active, and this gap has widened since the start of the COVID-19 pandemic. There is also a broader ethnicity gap, with only 36% of Black children getting active compared to 45% of all children and young people.
John McAvoy, Nike athlete and Iron Man, said: "It's clear from this report that Open Doors has helped to bring fun and movement to hundreds of children and young people who otherwise could have been isolated, inactive and hungry over the summer break.
"We're so proud of the growth of this programme and I truly believe that with the support of brilliant local activity providers, schools and partners, we can grow Open Doors and help transform the lives of many more children and young people.
"With the right support, we can unlock school facilities across the UK and bring the power of sport and physical activity to young people in every community, no matter what their background or ability."
Huw Edwards, CEO of ukactive, said: "The feedback we have received from children and young people who joined Open Doors this summer is testament to the incredible power of this model, and the inspirational efforts of the coaches and activity providers.
"Supporting the physical and mental health of our youngest citizens will be vital for reducing the nation's health inequalities and as such should be recognised as a key part of the Government's ambitions for levelling up.
"We must not accept holiday hunger and physical inactivity as the reality for children growing up in the UK today, so we want to work with the Government and partners across all parts of the system are calling on central and local government to help realise the potential of the Open Doors model to support millions more children."
Dan Burrows, Nike's Senior Director of Social and Community Impact, EMEA, said: "The growth of the Open Doors programme is positive news in our mission to increase access to sport and play for all.
"Open Doors helps to remove the barriers that prevent so many from staying active during the holidays and provide them with inclusive and safe spaces to play and connect with their peers.
"Next year we want to help even more kids to recognise and achieve their full potential through sport and play."
Read the full report on Open Doors 2022 here.
Download the Open Doors Blueprint here – a practical guide aimed at schools, local authorities, activity delivery partners and funding organisations.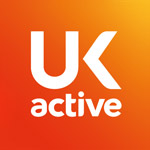 More People More Active More Often