 Outstanding Leadership Award Nominees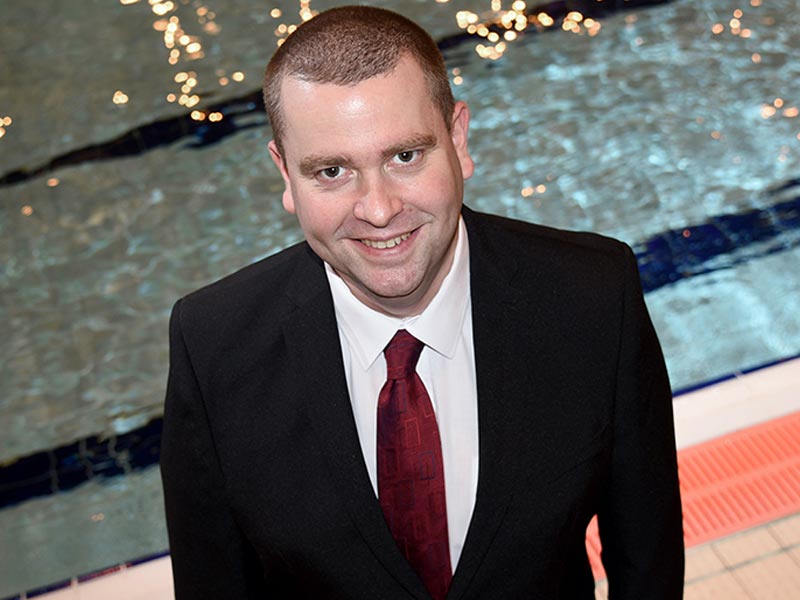 "2016 was a defining year for STA, which led to the appointment of a new CEO and a new internally-promoted senior team. This represented a new era in the organisation's history, and came with its own internal and external challenges. Strong management and teamwork have been key to their success and this culminated in STA winning the coveted title of ukactive's Supplier of the Year in 2019.
Under the guidance of Dave Candler, STA's CEO, STA's senior management team – Stuart Tanfield, Zoe Cooper, Claire Brisbourne and Brett Preston – have worked diligently together and used their combined skills and experience in Aquatics, Lifesaving, IT and Finance – and passion for leisure - to positively transform STA into the market-leading, respected organisation it is today.
As a team they have led from the front in what was, in the early days, a challenging environment; but by working together and by being open and transparent, they motivated everyone around them.
Further, the team with limited budgets (and resources) have also had to wade through politically-charged challenges. In response, they focussed on ensuring all areas of the organisation were 'customer-driven', from digital to compliance to the front-line. They too worked innovatively and creatively, sometimes taking risks (and a punt), in order to champion the STA – and ultimately create a level playing field to solidify its, and their stakeholders, future.
Fast forward to 2020 in support of this nomination … this inspirational team-spirit and effort has paid dividends.
.
STA has not only grown substantially in terms of numbers, but the team's 'friendly and open' approach has paved the way for partnership working in Aquatics.
By securing high-profile partnerships with CIMSPA, GLL, Virgin Active, to name a few, the team at STA is helping to transform the future of leisure to ensure training across all areas of aquatics is of the highest quality, fit-for-purpose for the employer and learner, and is accessible and affordable. In turn, providing more opportunities for people to learn a key life skill and develop a lifelong, active enjoyment of the water."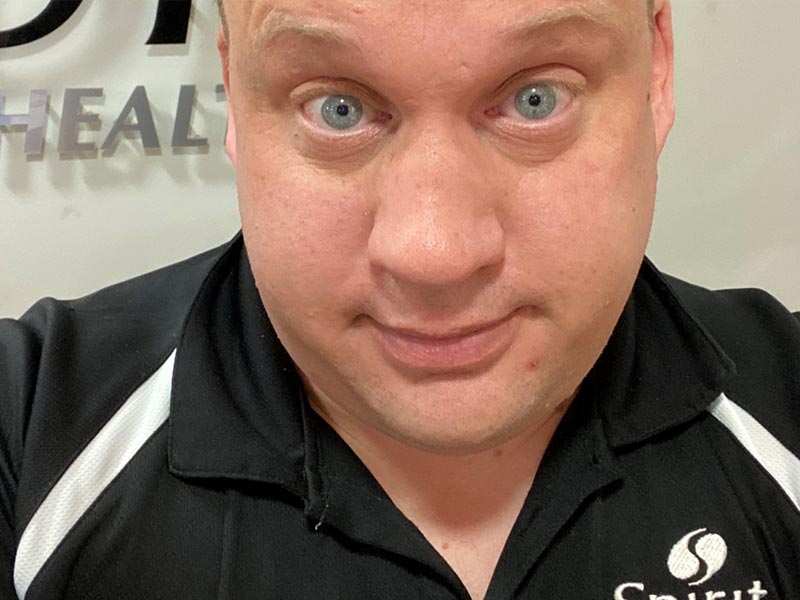 "This award nomination is for the Spirit Health Club at Holiday Inn Fareham-Solent. It is quite unusual for a Health Club in a Hotel to gain recognition as their revenues are low in comparison to other areas of the business e.g. rooms and Food & Beverage. This Club has achieved amazing results in the last 12 months. Example of this In May 2018 the Health Club had a membership base of 823 this has now grown to a base of 1123 in January 2020.
Chris Evetts was appointed as Spirit Club Manager in May 2018 and since his appointment the Club has worked together to achieve great results. One main result was a January 2019 the Health Club gained 154 new members and a net member's movement of 104. Again in January 2020 the Health Club sold 96 new members giving a net member movement of 52.
The Hotel had previously struggled with member retention, gaining new members and overall results in the Club. Chris appointed a new deputy and changed the structure in his department, given the team full sales training, and giving ownership to his team. Since then there is a real drive in culture and engagement and also target setting and incentives for the team.
The results achieved in membership, personal training and overall revenue year on year and v Budget was fantastic. Chris often receives praise from the regional team along with his own team and have won various awards such as Health Club of year across Interstate and Chris has personally won Team Player of the Year across whole Interstate Hotels and resort across the UK and Europe.
The Club is now known as the best in our region and Chris and his team are often called upon to go and support other Hotels. They are asked to lead the weekly calls across our group. Chris the manager works with Interstate's Vice presidents PA on new initiatives and we are known as the best engaged teams across Spirit Health Clubs.
In this financial year we are currently looking at +£25k to budget and +£60k ahead of prior year in the Health Club this year's 2019/2020 is one of the best financial years Spirit Health Club Fareham has ever had in the last 5 years."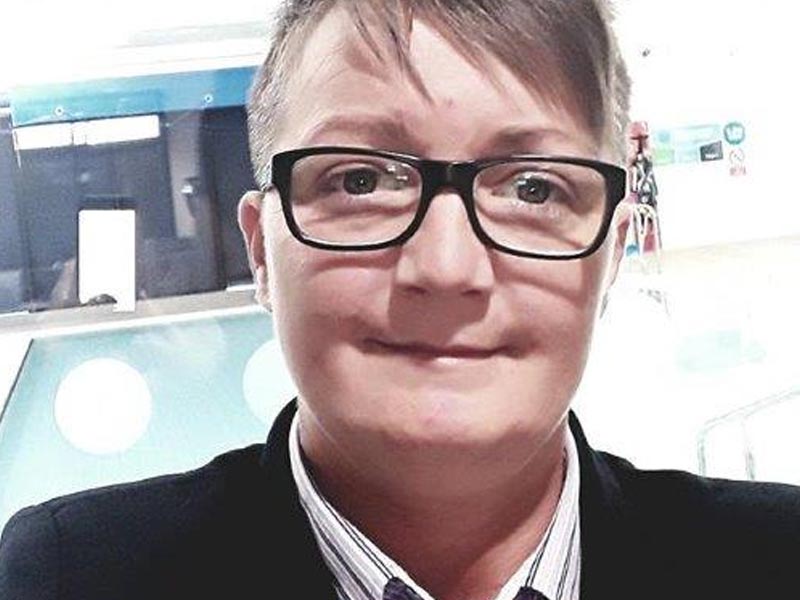 "Dawn Page had a big year in 2019. She took charge of our latest new build, Ladywood Leisure Centre in Birmingham, a new centre in one of the most deprived areas in the country, with all the challenges that brings.
Dawn knew she had to get the community on board if the centre was going to be a success, so she came up with a Recruitment Open Day for people in the local area. Dawn led the day, speaking in front of people who had become disillusioned about ever gaining employment again, getting knockbacks when applying and losing heart that they'd ever find work.
From this day, 19 people from Ladywood, many of them long-term unemployed (one woman for over 7 years!) are now working at the new centre.
Better than me talking about Dawn, here's what team members and others connected with the site have said:
Malieka Brown (Reception) "Lovely, kind, warm, understanding a good manager."
Chris (Cleaner) "Absolutely brilliant golden."
Brian (Swimming Teacher) "The most supportive Manager I've had the pleasure of working for. Willing to go the extra mile but still gaining the respect of her subordinates."
Lillian (café) "Kind, caring, able to talk to her about anything. Always listens to her staff and their ideas. I really like being here, it's the first job that I enjoy, everyone here has a smile on their face."
Andy (Lifeguard) "Compassion about her staff and cares for her employees."
Forest Humphries (Lifeguard) "Dawn is gracious and very respectful of her colleagues and staff. She has made Ladywood Leisure centre attitude fun. It's a privilege to work for her."
Jodie (Swimming Teacher) "Of all the managers, she's the most understanding, caring, and respectful person I've ever met."
Daniella (Swimming teacher) "Of all the jobs she has made this one the most enjoyable with her understanding and dedication to the work place, she makes sure it's a brilliant place to be."
Sara (Manger) "Dawn is wonderful in everything she does, the support she gives everyone not just on a site level but as a whole contract is outstanding. She takes the time to check in with all staff and everyone is comfortable with her. She is not only the best manager I could ask for but a true friend."
Craig Johnson (Project Manager ISG) "It is refreshing to work with a Client that is professional, courteous and consistent.""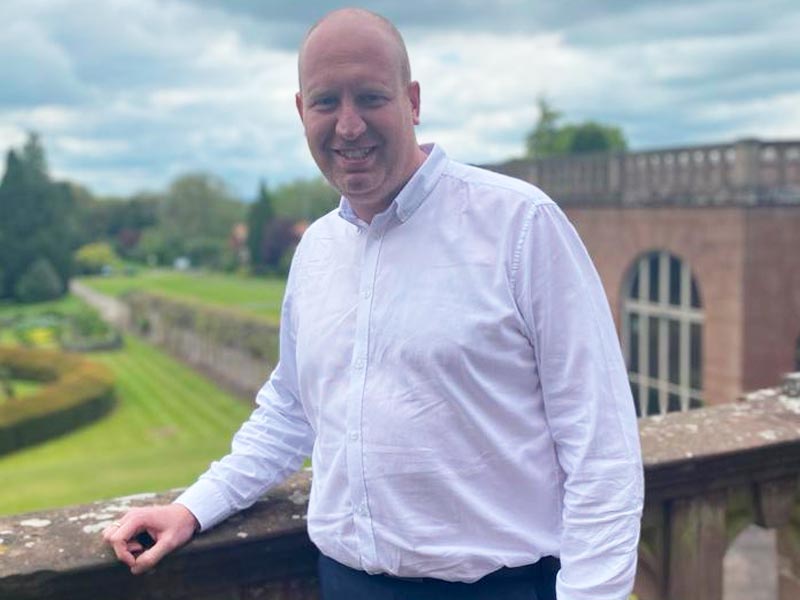 "Just a few of those sites' achievements during Steve's tenure:
• Bisham Abbey and Lilleshall have both retained their Quest - Outstanding rating, joining an elite group of facilities, which have kept Quest's highest ranking for consecutive years.
• First off the mark in the industry on mental health awareness. Steve pushed through Mental Health First Aid training for all key staff at the National Centres. He cared about the mental wellbeing of his team, and wanted to quickly upskill his people, so they were able to support colleagues in this vital area.
• Bisham Abbey came out top across the whole of the leisure sector in assessments carried out by Hospitality Assured, achieving a score of 81.2% against an industry average of 75.8%. Lilleshall also beat the 80% mark.
Great managers are people who bring others along with them, identify talent and nurture it. That's been a key element of Steve's time with us. The perfect example of this is Laurie Jamie's career path at Serco Leisure. Starting as an operations assistant, in rapid steps while under Steve, she has risen to the position of contract manager. Steve saw something in Laurie, and knew that with the right guidance she would be someone who would excel in a senior managerial role.
Steve started with us as a contract manager and has risen to the point today where he has a place on the company's senior management team, a select group of people who make the key decisions that guide the entire direction of Serco Leisure.
Here's what some colleagues said about Steve. First, Nick Parker, Contract Finance Manager:
"Steve has played a significant role in shaping the National Centre towards a self-sustaining future, through the managing of large capital projects, aimed to deliver increased revenues and improvements in both utility consumption and cost savings across the contracts."
Jack Garner, Contract Manager:
"He is a motivational leader, whose primary drive is to develop a workforce that believes that sport and activity are for all. He truly cares about his team, as can be seen by his leadership on the introduction of Mental health First Aid training at our National Centres.""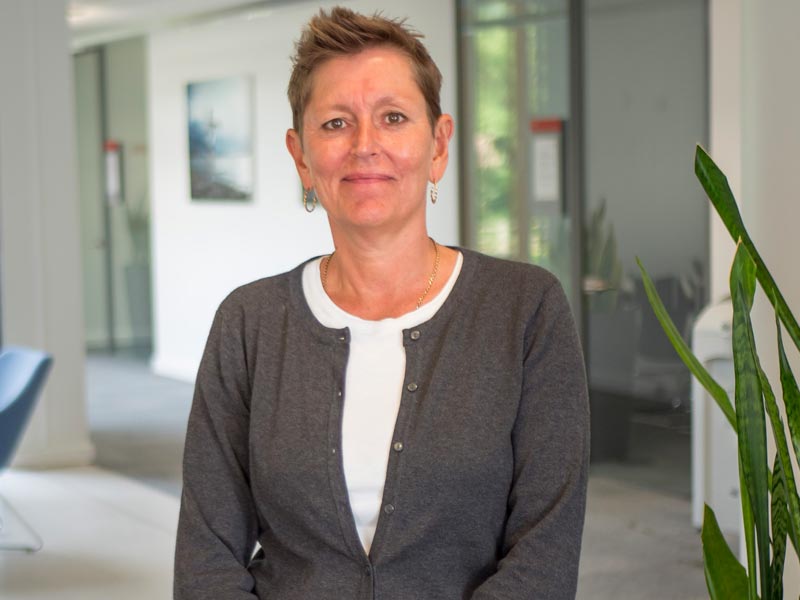 """In 2015, at the behest of government CIMSPA developed a 10-point workforce strategy, comprising of 100 delivery tactics spanning the entire sector. The biggest challenge for CIMSPA was the need to engage with every corner of the sector including leisure operations, exercise and fitness, health, physical activity, community sport and performance sport. Whilst communicating in ways that were appropriate to the wide variety of operators, deployers and workforce. CIMSPA adopted a 'lead by listening' approach to make sure every opinion counted.
CIMSPA undertook an internal review of the skills and behaviours required of its personnel to achieve the outputs. Utilising the OST (outcomes: strategy: tactics) approach, CIMSPA created a value, skills and behavioural framework (see Appendix A).
In June 2016, CIMSPA's executive team totalled 12 members and has since grown to 36. With more than 65% growth the team had to undergo a significant management and departmental review which resulted in the creation of OST departments. An outcome of this process was the creation of a new department - Organisation Design and Development (ODD) which included a new dedicated role to support CIMSPA's people, People Development Manager (see Appendix B – CIMSPA organogram). The ODD department also support CIMSPA's exemplar governance structure which grew from 13 to 86 volunteers.
CIMSPA's internal values are linked to all team reviews and personal development processes. A full internal welfare "up structure" is now in place which resulted in a no red tape approach, a culture of empowerment and trust that allows people to do their job and not be bound by bureaucracy. This is achieved through employer value proposition benefits such as CIMSPA's unlimited holidays policy, trust and reciprocate expenses policy, gym membership, free health care, life insurance cover and 100% flexible working policy to encourage work life balance, healthy outcomes and activity rewards.
The outcomes of this significant internal change for CIMSPA has been its agility, motivation and high performing team that has achieved some of the key highlights detailed below.
• Staff engagement survey – each assessment taken over the last 16 months has scored in the upper quartile, with an average staff satisfaction score of 83%.
• 3% staff turnover.
• 66.6% staff growth.
• 35 sector wide professional standards developed in consultation with over 2000 individuals via 150+ organisations.
• Attracted £5m investment.
• Named as the higher education QAA regulator for HE and the Institute for Apprenticeship and Technical Education (IFATE)."""
Outstanding Leadership Award Voting
Physical Activity Hero Award Nominees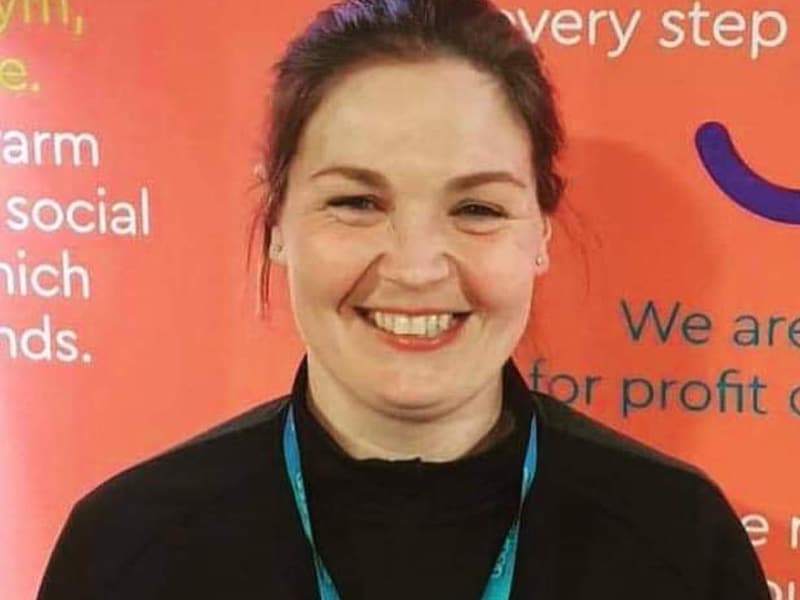 "Tracy joined on a health referral scheme to kick-start a complete lifestyle overhaul and has inspired others after starting work at Your Space Metrodome.
Tracy has lost a total of 14 stone; making the decision to change her life, not only to improve her fitness levels and lose weight but to become a healthy role model for her son.
At first she was self-conscious and scared and had a BMI of 53.
Tracy began to feel more confident; attending regular exercise sessions and gaining support from her instructor and the new friends that she has made.
Remaining consistent with exercise and healthy eating meant she also started to see changes, both physically and with her wellbeing and confidence levels, so once the scheme was finished, she was eager to carry on.
She says that she felt more energetic and was doing more with her son. she said she soon realised she was fitter than she thought she could be.
After falling in love with fitness, Tracy decided she wanted to put her new found love of exercise and healthy eating to good use – and provide inspiration to others – so completed a course to become a personal trainer.
She started work at the Metrodome aiming to be a supportive and relatable trainer who understands what they're going through when it comes to taking those first steps to change their lives.
She added: "The referral scheme was the best thing I've ever done. I'm a completely different person now.
""I'm more confident, I want to go out more and meet new people. Before I would shy away from it.
"A lot of people look to somebody like me because I'm walking, talking proof that it can be done, but also because I can put myself in their shoes. They know they can talk to me and I'm going to get where they're coming from.
"I love it. I've never been as happy in my life or as career focussed""
Tracy is a determined and inspiring individual and is very humble about the amazing transformation that she has achieved, from suffering with health conditions, lacking in confidence and low self esteem to becoming an amazing personal trainer who inspires others on a daily basis and motivates many other people to make a change. Tracy deserves this award to recognise the achievement she has made for herself and her inspiration to others."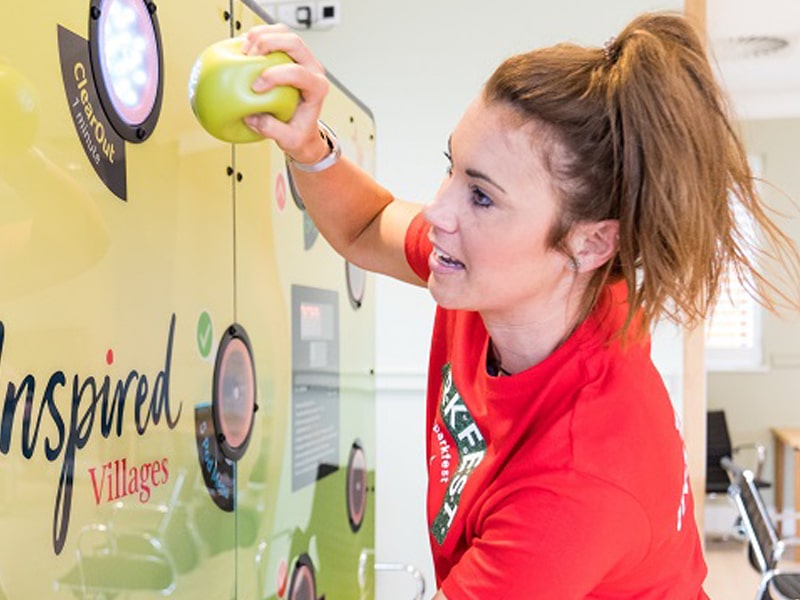 ""I can honestly say that since I've let Leah into my life, I'm noticing and feeling improvements." This quote about Inspired Villages' Wellbeing Navigator Leah by one of the many residents she helps, effectively speaks for all of them. Leah has been instrumental in developing the wellness programmes in all six later living communities operated by Inspired Villages.
What does fitness mean to Leah? "A healthy body and a healthy mind." And she has more than instilled this ethos across all the villages. In her pursuit of making a positive difference to the older population, Leah has introduced a full calendar of activities and events, meaning that Inspired Villages operates over 600 a month.
These include, but are not limited to: gym inductions, organised walks, injury-specific exercise programmes and classes, inclusive village games, visits for isolated residents and health talks covering topics such as sleep, arthritis, mental health, and osteoporosis.
Leah is always keen to tie in her work with her desire to support charitable causes, and has organised charity events such as a 'swimathon' to encourage pool use, and organising the Inspired 1,000 Mile Cycle Challenge, for which she encouraged residents and staff to walk, cycle or swim as many miles as they could and raised £30,000 for MIND in the process.
Her bubbly and enthusiastic personality has truly encouraged residents to move more and make healthier lifestyle choices. As a result of her unwavering support some residents have been able to decrease the medication they are on, while others are more confident about exploring the local area on foot or on public transport rather than driving.
To explore the positive effects of exercise on older people, and because she is always keen to learn more about how to help people get fitter, Leah ran a Health MOT pilot in partnership with ukactive. At the end of the six month pilot, 100% of participants could be classified as at 'low risk of falls', while cognitive function increased from 38.2% to 72.4%, which highlights the fantastic work Leah does.
Demonstrating further how Leah goes above and beyond, she has organised 'tech classes' to help residents understand mobile devices and social media. And she has helped colleagues too by organising 'staffercise' classes to keep energy levels high."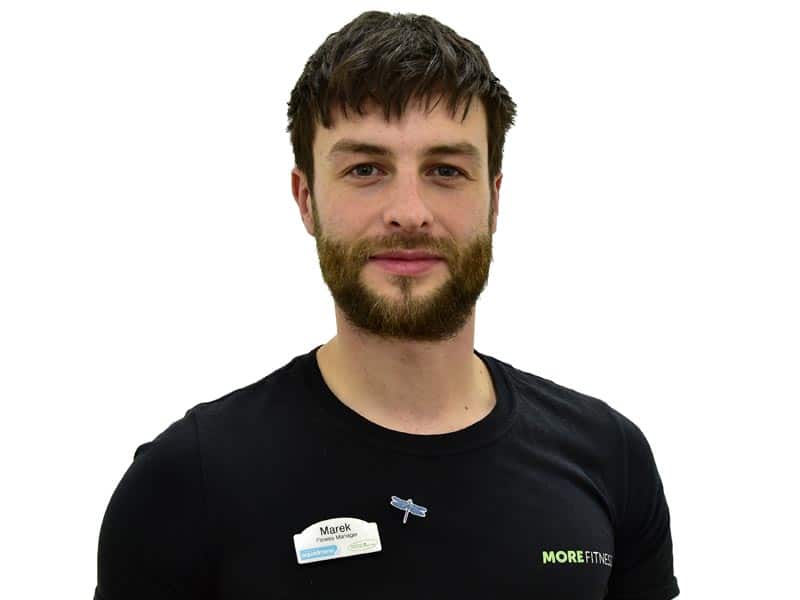 "Marek is involved in initiatives that help people get healthier and happier, including launching Health Checks, Managing Exercise referral and Cardiac Rehab. But the thing he's most proud of, and that forms the basis of this nomination is the amazing work he's done with MIND, running free drop-in sessions for people living with various mental health conditions, helping over 40 people in 2019. From the people coming to the free sessions, over 90% are now signed up for paid memberships at the centre or regularly using the facility.
When Marek heard about opportunity, he jumped at the chance to launch the project. Although he's a fitness professional, he's well aware that for many people just entering a gym is a huge step. Maybe they'd had a bad experience, were made to feel they didn't fit in or perhaps they have never done exercise in their life!
The atmosphere at the sessions is key and that's all down to Marek. He meets everyone in the café beforehand for a coffee, puts them at ease, then takes people into the gym.
AndoverMIND Quote:
""Marek is welcoming, and provides a positive, relaxing and motivating atmosphere. All of the Andover Mind service users seem encouraged to get fit, not only physically but to help them manage their mental health as well."
Quotes from Service Users:
""Over the last few months I have been attending weekly group sessions at the Aquadrome Gym as part of mental health therapy via the Wellbeing Centre. I have found this difficult as the gym, initially, was very intimidating, lots of people, equipment, noise and mirrors. However Marek has helped in so many ways and it started very simply by treating myself and others in the group as people and understanding that we each have our own mental health conditions. ""
""The whole session is approached in a calm and friendly manor, which helps to put people at ease at a time where they may not feel too good. Mark seems especially good at remembering different things about the group members that will get them talking and get their minds off their worries. (In my husbands case, rugby!) "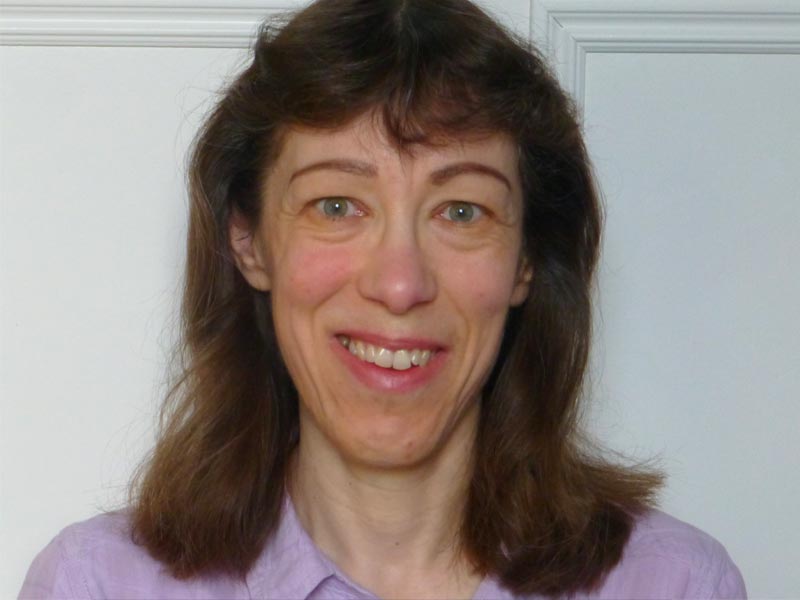 "Carolyn has been with Mansfield District Leisure Trust (MDLT) since July 2014. Before that she worked in community development both in paid and voluntary roles.
Carolyn is the Queen of outreach, going to events all over the town to find people not being catered for by traditional health and fitness provision. She goes where the people are, and doesn't just sit around and wait for them to come to us. She's everywhere around Mansfield, at the Mansfield Health Partnership, Dementia Action Alliance and the Older Peoples' Consultation Group, Warsop Health and Wellbeing Forum, Safer Neighbourhood Groups to name just a few.
One of her biggest achievements of 2019 was the success of and recognition achieved for Mansfield's Healthy Life scheme. Carolyn took over control of the referral scheme in 2016 from Mansfield District Council (MDC) and has worked to build up an amazing 40 referral sources, including GPs, physios, pre-op assessment, weight management, pain management practitioners. Carolyn and her team's work has helped almost 600 people since she took control of the scheme.
A large percentage of the population will always join gyms and swimming pools, or take up sports, whether we promote to them or not. Other people need a little nudge, but there is a huge percentage of the population who don't even consider those options, people being forgotten about, overlooked. For Carolyn, those are the people she wants to help, the people she spends every working hour reaching out to. Her work makes a difference. She would be a worthy Physical Activity Hero for 2020.
Paul Suter, our marketing manager for the region said:
"Having worked with Carolyn for over two years now, her commitment, empathy to others, particularly those often unrepresented in the local community is admirable.
"She drives the use of all our facilities in Mansfield, focussing on disadvantaged sectors of the community, ensuring everybody, whatever their level of fitness has access to activities and sports, benefitting them both physically and mentally. She's an inspiration to work with."
David Evans, Head of Health and Communities for MDC said:
"It is always a pleasure to work with Carolyn. She is enthusiastic about getting people active and in understanding and addressing the barriers that people face in doing so. She is always going the extra mile. She is a credit to MDLT and plays a vital part in getting people more active, more often in Mansfield.""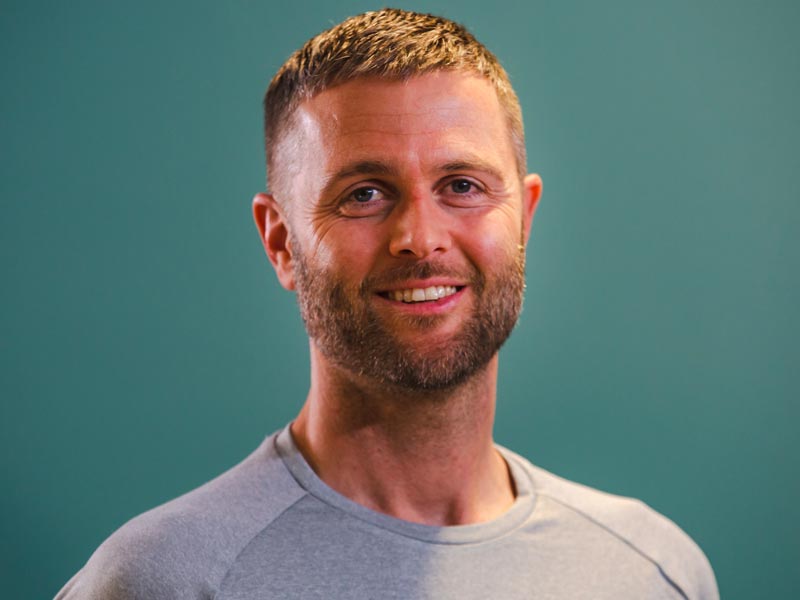 "For 15 years Alistair has been the Exercise Referral Manager for Everyone Active in Bristol. His award winning referral scheme (Bristol & Bath Health and Care Awards 2018 – Healthy Lifestyles Award) operates across four leisure centres, working with GP surgeries and local health partners to deliver exercise programmes for those referred by their doctor. With Alistair's devotion, the scheme has grown from 300 patient referrals to over 1000 in three years, all with the aim to live a healthier lifestyle.
Alistair was responsible for the development and implementation of Energise, an exercise based cancer rehab scheme. When it launched in 2013, it was one of the first programmes of its kind in the UK. The programme has changed the lives of many affected by cancer and has been championed by other health and exercise bodies across the UK, including Active Against Cancer, Cardiff Met University and Northamptonshire Sport. Energise has also won numerous awards for the structure of the programme and working collaboratively with the NHS and Macmillan Cancer Support.
Furthermore, Alistair has introduced exercise classes for people with Parkinson's disease with the innovative PD Warrior programme. Only delivered in 15 locations and by private physiotherapy, his licenced classes made the breakthrough into the leisure industry enabling affordable access to more than 100 people. It is still the only PD Warrior programme to be delivered outside of the NHS or private physiotherapy settings.
Bristol's Staying Steady falls prevention programme which was developed by Alistair in collaboration with Bristol Public Health is a shining example of engaging the community's older adults and reducing the falls risk of those who may be susceptible by increasing their strength and balance. The class now acts as a way of reducing social isolation as well as improving the health of those in inner city Bristol.
His work with the Health Innovation Network lead to the launch of ESCAPE Pain, an evidenced-based course of education and exercise for people with knee or hip arthritis. Its delivery in local leisure centres means freeing up time and resources for NHS physiotherapy departments.
Alistair should win this award as he has singlehandedly been responsible for getting more people, more active, more often when their health condition might have otherwise prohibited them from doing so. Through his dedicated work there is now a clear pathway for numerous people with health problems to access physical activity in the long-term."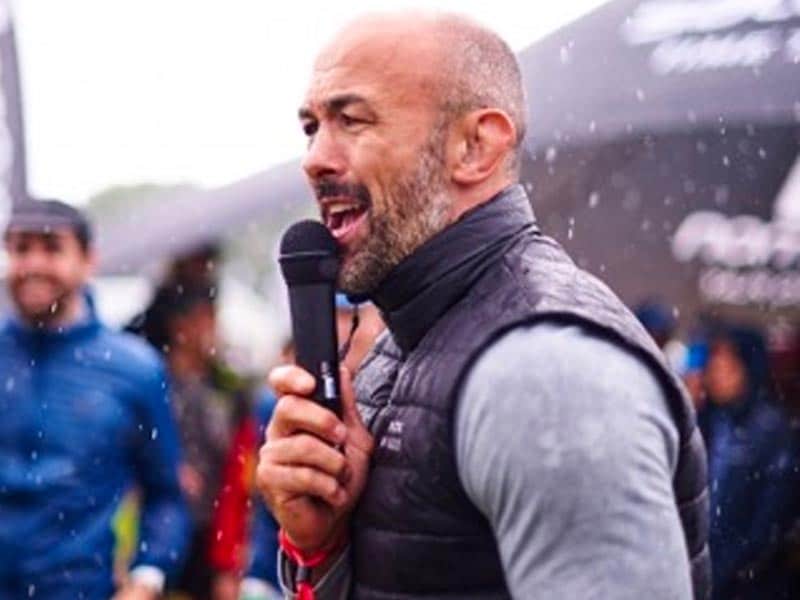 "As Everyone Active Sports Development Manager for the Chichester District, Ben demonstrates a clear passion for sport and physical activity, and an enthusiasm for helping people of all ages and backgrounds work towards finding their own passion in sport and activity and achieving their goals.
Throughout his twenty years working within the sport and leisure industry, Ben has always strived to inspire people of all ages to increase their participation in physical activity, and to achieve this has developed initiatives to remove any barriers which prevent them from doing so.
Ben realises the importance of making sport and physical activity an easy, cost effective and 'everyday' choice across communities. As well as an understanding of the importance sport and exercise plays in contributing to positive health outcomes, Ben also recognises the value that it has in developing community resilience and strengthening the social fabric.
To help understand the mindset of all members of the community and their approach to physical activity, Ben has undertaken human behaviour and motivational interview training. With an in-depth understanding of the community, and making use of local assets, Ben has been involved in a plethora of projects which target key demographic groups and inform, support and motivate these people to make positive lifestyle changes and facilitate long-term behavioural change. He is always keen to innovate, and broaden the menu of choice of activities and programmes available for the local population to access.
Key Projects to Highlight
Lead Coach with West Sussex Alternative Provision College School Sports sessions.
Working with Social Services and The Sanctuary and the Access All Areas scheme.
Founding figure with the ChiActive partnership and its showcase event The Mini Olympics (a mass participation, Olympic Legacy Inspire Mark status event)
Chichester Workplace Health Lead and key motivator.
Run Leader taking weekly staff run sessions and Instructor delivering weekly staff HIIT training sessions.
Race Director for Chichester and Bracknell Half Marathons and Fareham, Chichester, and Hart Triathlon Series events – reaching an audience of 4,000+ participants per annum.
Crime Diversion Sports Initiatives - working within targeted communities and for targeted individuals making a real impact on the lives of local people.
Ben has developed sustainable paradigms for the delivery of inclusive and affordable sports camps in partnership with local agencies, and successfully developed outreach doorstep sports sessions in key communities where local young people are otherwise at risk of being marginalised from such opportunities."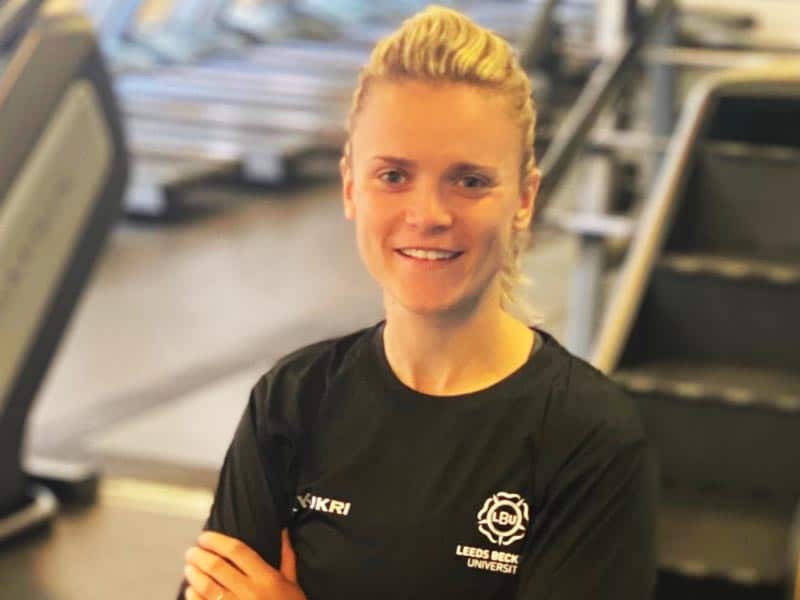 "Cassie Ayala is the Fitness Duty Manager at Leeds Beckett University, and has a wealth of experience in the fitness world both in the private and public sector.
Passionate about the health of the nation and helping people to achieve their goals, Cassie threw herself into fitness promotion during the Covid-19 pandemic, to ensure the virus did not disadvantage the well-being of the wider Leeds Beckett community. She made sure that Leeds Beckett offered a wide selection of free online fitness classes as soon as possible when Coronavirus hit, and together with her instructors they ran over 1000 live fitness classes through the pandemic that continue to be available today. These classes reached over 80,000 people worldwide with participants from India, China, Australia and America coming together to share the home fitness experience at a tricky time. She led the implementation of a 24 week stress management workshop which was delivered online to the Leeds Beckett community, a live mental health Q&A every week to support students' wellbeing during lockdown, several free virtual 'cook-along' classes to encourage healthy eating, and daily fitness challenges and promotions through social media. She also started a free weekly boot camp when outdoor fitness resumed to help the Leeds community improve their lifestyles coming out the hard winter lockdown.
At a time when people around the world have struggled with motivation and there has been a recorded increase in unhealthy lifestyle habits, Cassie used her experience, leadership skills and passionate personality to make sure those around her stayed active. Her team helped to transform the wellbeing of the Leeds Beckett community at a time when mental health has been reported to have taken a major hit across the nation. She made it easy for people to access fitness activities in their own home, for free, that suited their style and fitness interests. And as if this wasn't enough, she also set up an LGBT focus group, using the time gained during the pandemic to improve equality at Leeds Beckett and to support those in the LGBTQ+ community by developing staff training, ambassadorship and physical changes at the sports centre that will improve their experience and ensure they are valued at the university.
Without Cassie's enthusiasm and appetite for healthy living, I think there are many people around Leeds and further afield who would not have been as active, or as motivated, during this difficult period."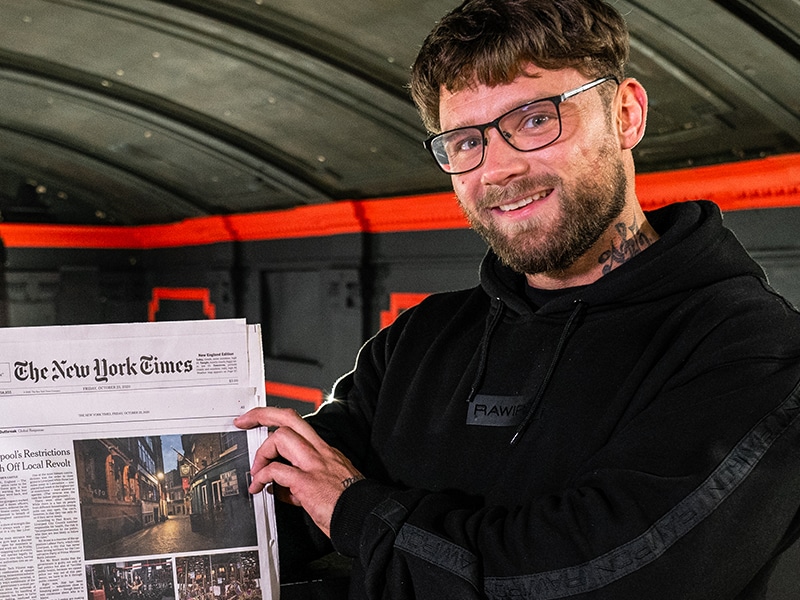 "Retired stunt man and professional Parkour athlete turned gym owner, age 30 and based in Liverpool. Facility name 'Body Tech Fitness' aka 'The People's Gym'
Nick stepped forward alongside neighbouring gym against the closures of gyms in Tier 3. Headed the campaign to have the decision overturned, amassed 650,000 signatures on a gov petition, personally met with Sir Lindsay Hoyle speaker of the house of commons to have the parliamentary debate brought forward, successfully. Met with various MP's, advocated for the importance of the sector across nation television, featured in New York Times, HCM, Sky, The Times, BBC, RTV, ITV, CNN, Panorama amongst many others. https://petition.parliament.uk/petitions/333869
His efforts were publicly supported by PureGym CMO Stephen Rowe, David Lloyd's Russell Ormerod, Grenade's Alan Barratt, GymShark's Ben Francis amongst many more. Nick liaised with UKACTIVE during this period for guidance and latest data, together we returned gym access to 4.5 million service users who would have inevitably had access revoked had we not fought against the trialling of these closures in Liverpool.
A GoFundMe was set up by the public to aid Nick in legal costs, when the campaign achieved victory, Nick announced all £53,000 would be given to local mental health charities rather than keeping the monies, as he had campaigned on the basis of mental health and that others needed it more than him.
During the national lockdowns, Nick gave away almost £70,000 worth of equipment to his members, free of charge, no deposit required, to ensure they could best maintain their physical and mental health during the tough times we faced.
Nick has continued to campaign for the industry, HCM referred to him as a 'global advocate for fitness', has been nominated for the BBC Sports Personality unsung hero award and won NFM's community champion of the year.
Nick also launched the RUN project in March, a merchandise give-away project for those who went out and completed 1 of 3 stages, 1 mile, 3 mile, 6 mile, at any pace the only requirement is that you reached the end. This project had a huge uptake, the purpose was to get people outdoors again and prepared for the reopening of gyms, Nick highlighted the scientific literature demonstrating the health benefits of running, vitamin d etc to encourage people to get moving despite having no gym access. Grenade provided additional free items to this project."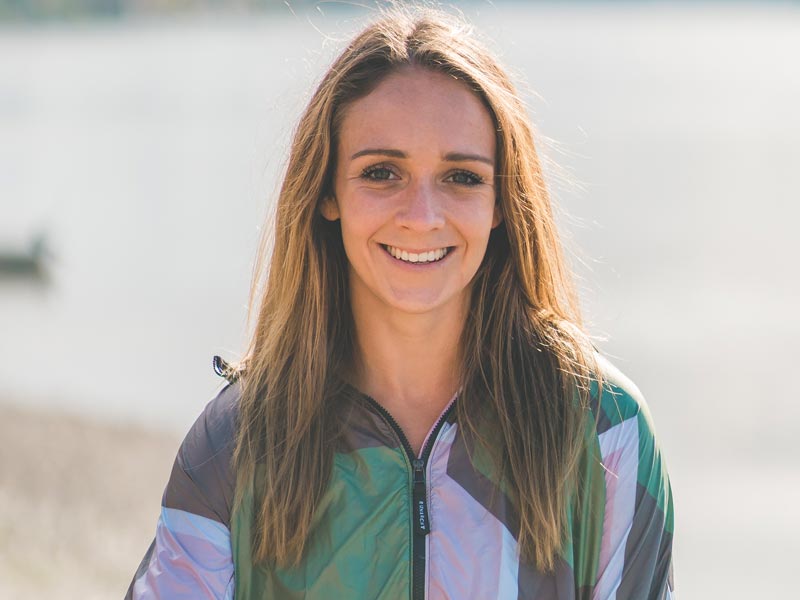 "Jess Robson started Run Talk Run in 2017 on the back of her experiences with depression and bulimia. Despite being in the throes of medication and therapy, she took it upon herself to extend a welcome ear and support to others who were in a similar position.
On a cold evening in October 2017, she placed herself outside Monument station in central London and invited people to join her for a gentle 5km jog to chat about all things "mental health". Weekly, without fail, Jess would wait outside the station in case someone turned up to seek that support. In the first few months, it was 50-50 whether anyone would turn up to the run but with resilience and grit, she maintained that it would be worthwhile persisting with the groups just in case someone needed it.
Needless to say, it was needed. After a few months of Jess' relentless turning up on a Thursday evening, a consistent group of people began to join her for a gentle 5km jog along the Thames to talk about how they were really feeling. The aim of these runs was to provide a safe space to discuss mental health in a less intimidating environment.
Since that weekly run in central London, Jess has enabled over 250 volunteers throughout the UK to host these safe spaces. There are now over 150 groups that are hosting a weekly 5km gentle jog that's open to all abilities. There is a huge emphasis on the runs being open to all abilities (walking is allowed) and the participants are encouraged to seek support from one another, on the understanding that this is safe space to discuss topics that are otherwise deemed "heavy".
The weekly gentle jogs that Jess has empowered people to host in their communities is providing routine movement and scheduled support to a wide range of ages and abilities. It makes both movement and support-seeking more accessible, and has removed the stigma that surrounds being "fit enough" to start. Many participants feel that this is a space where they do not fear being "too slow", and use the space as a means of talking about life's more challenging times.
Jess deserves to win this award for her tenacity, but also for how she has empowered Leaders and communities throughout the UK at scale (with no funding) to host these groups for their local communities."
Physical Activity Award Voting