By Jenny Patrickson, Managing Director for Active IQ
As we come to the end of a year it's often a time for reflection. And, it goes without saying, 2020 has been one rollercoaster year to reflect upon.
COVID-19 has dominated but it hasn't been all bad news.  In fact, the incredible turn-of-events has seen plenty of initiatives, inspired activity and an undeniable sense of community and teamwork to help see us through the enforced changes.
Despite the challenges of 2020, I am proud of what the Active IQ team has achieved in terms of developing and delivering such a broad range of products and services.  I would like to thank all my colleagues, partners, centres, trainers and learners who share our professional ethos, quality and integrity. Upholding these shared values – especially during testing times – stands our industry in good stead.
This year has seen a raft of refreshed and renewed qualifications and in May we launched our Level 3 Diploma In Supporting Clients with Long-term Conditions: our first ever to be launched online in light of lockdown restrictions.  Meanwhile, our End-point Assessment business saw significant growth and we introduced three new standards. This year also saw the dawn of #DoingOurBit, an exciting platform of free workouts for NHS staff.  We had excellent partners in Study Active and fibodo and together we brought to fruition this generous idea brought to us by Julie Davis, the Deputy Chief Operating Officer of the Clinical Research Network West Midlands. #DoingOurBit invited personal trainers to 'give back' to the hard-working NHS workers who could benefit from brief but effective workouts at home and between their shifts. We feel honoured to have played our part in this heartfelt project.
Of all the varied work we have done this year, it is the continued uptake and impact of our Level 2 Mental Health Award that inspires and humbles me most. A year on since launching, this qualification continues to represent a need within society as a whole – not just our industry – to recognise and address mental ill-health among our colleagues, clients, families and friends.  The COVID-19 pandemic has certainly shone a light on the importance of community, looking out for each other, talking, listening and connecting better with people.
Christmas for many is the most wonderful time of the year but for people with mental ill-health it can be difficult.  You don't need a mental health qualification to reach out to someone who is struggling: a kindly word or a quiet conversation can make all the difference at this time of year. It could also be the first step to signposting someone you know to find help and support for a happier New Year.
I wish you all a very happy, caring and thoughtful Christmas with time for reflection amid the celebration that ends this very challenging year.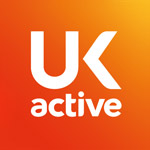 More People More Active More Often