ukactive has been awarded the Coronavirus Innovation Award for Protection at the Sports Business Awards 2020, in recognition of its work throughout the COVID-19 pandemic.
The award highlighted the work undertaken by ukactive with its members, stakeholders and the Government, to show that fitness and leisure facilities are safe to operate during the COVID-19 pandemic, and the essential role they play in the nation's health and wellbeing.
ukactive beat strong competition in the category from Everton Football Club and Lancashire Cricket Club. Other winners in Wednesday's ceremony included the Football Association, Chelsea Football Club, and the Cricket World Cup 2019.
When gyms and leisure centres were forced to close on 20 March, it had a huge impact on the sector and the nation's health and wellbeing, including a deepening of health inequalities across much of the UK.
The focus of ukactive's work was to develop and deliver COVID-19 secure operating guidelines, show the Government and public that the sector could reopen safely, accelerate a digital transformation of home workouts, and provide business modelling to mitigate risk and evidence the support required.
ukactive coordinated and delivered an array of information, and evidence from the ukactive Research Institute, to government departments, leisure site operators, sector professionals, the media and consumers.
A sustained PR and media campaign created a groundswell of public and political support by highlighting the social and economic impact of closing the sector, alongside the Fit Together campaign which was used by operators to help build consumer confidence and awareness of the new safety measures.
Following months of lobbying and, at its climax, site visits by government and public health officials including the Deputy Chief Medical Officer, the sector was allowed to reopen in England from 25 July. It was later made exempt from closure in a new tiered system.
Huw Edwards, CEO of ukactive, said: "I am incredibly proud of the ukactive team and we feel honoured to have won this Sports Business Award for the work that has been done with our members to showcase not only the highest standards of professionalism and safety from our sector, but also the incredible value they provide to the nation's health and wellbeing.
"We worked hard with our members and partners to get the sector reopened after the first national lockdown, and we will continue to campaign and lobby to ensure our sector is recognised as an essential service and supported to rebuild.
"We are proud of the unity shown by the sector in this incredibly tough year, and we are determined to grasp the opportunity in the New Year to refocus the UK's approach to physical activity and the vast socioeconomic benefits it brings."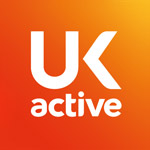 More People More Active More Often