Dr Dane Vishnubala, Chief Medical Advisor, Active IQ
"Mental health awareness is high within the leisure sector: the 'standing room only' response to the seminar I chaired recently at Elevate shows this. I can't take all the credit for the high turn-out for the 'Ending the stigma of mental ill-health & the role of physical activity in promoting positive mental wellbeing' seminar. Setting out to explain the significant and measurable impact physical activity can have on managing and preventing mental ill-health, I was joined by Lorna Tweed from Loughborough University who shared excellent insight and research findings on the topic and Rob Stephenson from InsideOut whose compelling personal account of living with bipolar disorder challenged the audience perception. But that was the start point, not the destination….
"I love a good conference as much as the next person and come away feeling energised, enthused and raring to go to implement all the great new ideas and concepts dangled in front of me.  I rush back to the office but, more often than not, the day job consumes me once again and some of the brightest ideas I brought back from the conference hit the back burner or, worse still, the bin.
"I do urge anyone in my audience at Elevate, you reading this blog now and others who may have seen any of my recent pieces on the topic of mental health awareness to not let this one get side-lined until you have more time.  Because the time is now for mental health awareness. The issue is high on the agenda. Active IQ has worked tirelessly behind the scenes to bring our Level 2 Mental Health Awareness Award to the market and it's going down a storm with trainers, operators and instructors.  The eyes of society are fully open to the need for greater mental health awareness, empathy and support.
"I'm active as a GP and also as an adviser to the physical activity sector and know that mental health awareness training is a vital step forwards. GPs, PTs, group exercise instructors and coaches see many people who could benefit from mental health support as well as physical support.
"I had a great time at Elevate but imprinted on my mind was Rob's presentation alongside mine where he was determined to share his management strategies and experience that helped him lose the stigma surrounding mental ill-health. He put things into context and it was humbling to hear.  His message was the main take away from our session and showed that with the right help people with mental ill-health can move forwards and achieve great things. However long your To Do list is, please put 'mental health awareness training' at the top because we can only make a difference here if we act on what we learned."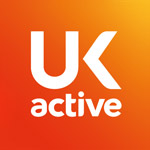 More People More Active More Often