This summer has seen a host of great sport successes, many of which have caught the nation's imagination. The success of British athletes at the European Championships in Glasgow, the England men's international football team progressing to the semi-finals of the World Cup and Welshman Geraint Thomas's extraordinary Tour de France victory have delighted many sports fans.
This summer also saw the six-year anniversary of the 2012 London Olympics which inspired a new generation of athletes to take part in sport.
But not everyone feels inspired to exercise, which is why National Fitness Day is so important in encouraging people to do get involved in lots of types of fitness activity.
It's vital that we all exercise regularly, for good physical health and because the evidence shows the important role that exercise plays in fostering better mental health as well.
As Shadow Minister for Mental Health, I'm interested in how we can promote better mental health across the country, for people of all ages and genders.
I know through the work that I do in Parliament that we know that participation in regular physical activity can increase self-esteem, reduce stress and anxiety and play a role in preventing the development of mental health problems. There is also evidence to suggest that exercise can be as effective as medication and psychotherapies in treating depressive symptoms.
But people often feel daunted or put off by certain types of exercise, which is why it's important to find the activities that work for them.
That's why I'm supporting National Fitness Day because it aims to bring out the fun in all types of fitness, especially fitness that brings people together. National Fitness Day celebrates the diversity of physical exercise to encourage everyone to make it a fixture in their lives.
It doesn't necessarily mean taking to the athletics track, pulling on a pair of football boots or getting on your bike. It could be participating in exercise classes, going swimming for the first time in years or even simply going for a walk. Many team sports now have "walking" versions such as walking football and walking netball.
If you find the right exercise for you, you could start getting many of the benefits that fitness activities can bring.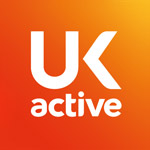 More People More Active More Often