By: Steve Brine MP
As a country, we spend too much of our time sitting and not enough time moving. Obesity and health problems related to a sedentary lifestyle are creating a huge problem for our health system — inactivity alone costs the UK an estimated £7.4 billion a year. This way of life is creating a long-term health crisis, one which will not be fixed with NHS funding or medicine alone.
As Minister for Public Health, it is my job to tackle these issues. My goal is for our children and grandchildren to live longer, healthier lives.
But change doesn't have to mean revolution. We don't all have to go for a run or pay for a gym, although these are great activities. Being more active can mean incorporating a little more exercise into the everyday — take the stairs, perhaps, walk instead of getting the bus or add movement to housework. These changes to our routines can be enough to make a significant difference, reducing the risk of type 2 diabetes, joint pain and heart disease, as well as improving mental health. It's important to remember that only about two-thirds of men and over half of women meet the recommended 150 minutes of physical activity a week, and only 1% of the adult population meet the muscle strengthening recommendations — an alarming figure.
These guidelines and recommendations are not there to chasten — they are there to advise us on how to stay healthy. It is particularly important that we focus on the health of our children because overweight children are more likely to become overweight adults. Habits they pick up now can stay with them for a lifetime, but just 23% of boys and 20% of girls are active for at least 60 minutes a day — the amount recommended by the UK's Chief Medical Officers.
That's why in the second chapter of our childhood obesity plan, launched in June, we reaffirmed our commitment to reducing obesity among children. As part of this, we have provided more funding for cycle and walk to school schemes, and called upon every primary school to take up an 'active mile' initiative to encourage children to be active for at least 15 – 20 minutes during the school day — roughly the same amount of time it takes to jog or walk a mile. This simple yet effective initiative can help children, not just in maintaining a healthy weight but also in their mental wellbeing and even educational attainment.
We have also co-funded the Primary PE and Sport Premium with the Department for Education — a fund available to schools to improve the quality and range of sports and activities they can offer. Since September 2017, this fund has been doubled to £320 million a year using money from the Soft Drinks Industry Levy.
We are also committed to promoting activity in less conventional ways, exercise can be an effective remedy for a host of health problems from depression to arthritis. We want to do more to encourage the prescription of physical activity, and not always using medication as first line of treatment. Work is ongoing with the Royal Colleges to embed physical activity within clinical practices, and the UK Chief Medical Officers are currently reviewing the official physical activity guidelines to ensure that they are up to date with the latest evidence.
On National Fitness Day, I would encourage every person to think about how they can incorporate activity into their day. Things like gardening, dancing or getting outside for a stroll can be very effective, as can using a standing desk at work. Perhaps even dusting off the football boots or cricket bat and getting back into a sport neglected for years. It all counts.
It is so important for health and wellbeing that people get moving. All movements are good, and we could all benefit by doing more of them.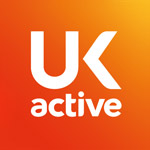 More People More Active More Often