More than £346m in wasted childcare funding should be used to get children more active and fight the growing epidemic of health issues among the young, says a new report from ukactive.
The report, called Generation Inactive 2 – Nothing About Us, Without Us, includes a recommendation that the Government should redirect the Treasury underspend allocated to tax-free childcare to physical activity programmes in disadvantaged areas.
The proposal would help support parents to keep children physically active and well-fed outside of school hours, with figures showing that over the summer holidays children lose up to 80 per cent of the fitness gained during term time.
A study by the ukactive Research Institute found that the most deprived children experience a drop in cardio-respiratory fitness more than 18 times greater than their more affluent peers.
The report, published today (12 September) at the ukactive National Summit in Westminster, London, is based on findings from the largest consultation on children's physical activity in recent times.
It lays out a blueprint to tackle the barriers to physical activity for children and young people, mapping out the changes needed at every level in order to take a more holistic approach to health, happiness and wellbeing by focusing on active play and fun.
Other recommendations from ukactive include:
Developing schools into community hubs, integrating health, education and social care provision within school facilities.
All major political parties UK-wide committing to a 20-year public health campaign which will move Generation Inactive to Generation Active by 2038.
Government should commit to maintaining the ring-fenced PE, sport and physical activity premium as part of a whole-school approach to children's health and physical activity until at least 2030.
Ofsted should create an Inspection Framework that places pupil's physical health and development, mental health and development and wellbeing at the heart of each section of its evaluation schedule.
In line with the UN Convention on the Rights of the Child, Article 12, government should hold departments accountable for actively involving the views and opinions of children and young people in strategic health decision and policy-making.
The report follows the publication in 2015 of Generation Inactive, which revealed the scale of the health challenges facing children in the UK.
Chair of ukactive Tanni Grey-Thompson said: "This is the least active generation ever, with evidence showing that inactive children become inactive adults at risk of a host of preventable diseases.
"Unspent childcare funds from the Treasury can be put to better use and actually help parents where they need it most by providing fun and social physical activity programmes for children.
"There is no silver bullet so this report calls for a collective effort across government and every part of society to turn Generation Inactive into Generation Active."
Children's Commissioner Anne Longfield said: "We must make physical activity and play a public health priority for all children and young people, with practical solutions to make activities more accessible and appealing.
"Only by working together will we deliver the changes necessary to protect the health of future generations."
To see the full report – click here.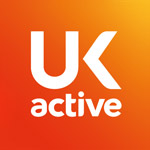 More People More Active More Often