By Wendy Coulson, CEO, Les Mills UK
Empowering women to be active is top of the activity agenda and rightly so.
However, the leisure industry's work doesn't start when people walk through the doors of a leisure centre.  Superb studios, state-of-the-art gyms, dynamic PTs and instructors, Olympic sized pools and swish cafés all add to the overall experience – but you've got to get people through the door first to see this and and enjoy it.
There are vast numbers of people – and women in particular – who are sat at home without the confidence, knowledge or motivation to step foot inside their local leisure centre. We need to break down their barriers to fitness in order to empower them to be active.
To engage with this important demographic we must take a few steps back and consider how to capture their interest and trust.
We must learn how to start that conversation and build their confidence.  And for those women who are juggling busy lifestyles and young families, we must look for ways to enable them to fit fitness into their daily routine.
The industry is aware of the challenges and barriers to activity that many women face.  At Last week's Active Uprising two presentations highlighted this exact topic.
Firstly, Tanni Grey-Thomspon hosted a discussion with Joanna Rowsell, Elena Lappera and Sophie Lawler around 'Empowering Women and Girls: from  Grassroots to the Boardroom' session.
Secondly, Greg Whyte presented Ruth Lynch who told her story of how she rose from being a local activity hero to being the face of Sport England's This Girl Can campaign.  Both were aimed at all delegates – not in the optional streams – which should tell us something about how vital and important their 'take out' messages and calls to action are for the industry.
This Girl Can is undoubtedly powerful and engaging and I personally hold its work in the highest regard.  Its 2019 campaign is already well underway and I'm enjoying its trademark messages featuring quips and clips from real women whose images and stories cut straight through to the heart of this yet-to-be-active audience of women.
Imagine my delight then to be invited by Sport England to support this year's This Girl Can Campaign with a bespoke, 21-day free trial of our Les Mills On Demand (LMOD) programming.  We were recommended by many This Girl Can social media followers as an enjoyable digital platform for working out at home.
Many LMOD subscribers use our at-home programmes when starting or returning to exercise while others like to supplement their leisure centre membership programme with home workouts when life gets in the way of getting to a class. Research shows that 85 percent of all gym users are also doing home-based exercises and we know LMOD runs hand-in-hand with in-club offerings.
If we can get women into exercise from the comfort of their home and then encourage them to step up and step into their local leisure centre to engage in the full group exercise experience, gym and swim options then that is a job well done.
We know our programming has been a successful first step in helping thousands of women fall in love with fitness and have no doubt our work alongside This Girl Can will boost engagement levels.
Our uniquely tailored programme includes shorter-form videos and beginner tutorials designed to reduce common barriers to exercise that women face, including feeling intimidated, lack of time and low confidence in their fitness abilities.
Having built confidence at home, their next step will be to visit their local leisure centre where they can fully engage with the superb support and services that operators strive so hard to deliver.
Women can access the free 21-day trial and #FitGotReal programme at partners.lesmillsondemand.com/thisgirlcan/.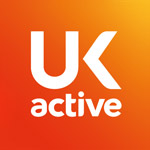 More People More Active More Often