ukactive member Fusing Fitness has today (27 June) announced the launch of Amphi Games, an innovative new technology platform that aims to facilitate gym fitness challenges across the UK.
Amphi Games, which consists of a private gym dashboard and synchronised members app, allows gyms to set both fitness challenges to members within their facilities and to other clubs across the country.
The app allows members to see and take part in various fitness challenges set by the gym, and self-report their progress. Challenges can vary from rowing and bench press through to cycling and circuit training, the only limitation being the equipment on offer in each facility.
Results are instantaneously formulated onto the Amphi Games dashboard, allowing gym staff to track members' engagement with various challenges and cross-club comparisons.
Fusing Fitness Director Harry Stephenson said: "Amphi Games is aiming to revolutionise how gyms encourage their members to be active.
"This innovative platform will remove the limitations of the four walls of the gym to empower gyms to become a hub for nationwide fitness challenges – providing friendly competition between both members and gyms."
To see more information on the Amphi Games platform, click here.
Fusing Fitness are ukactive members. To find out more about the benefits of ukactive membership, click here.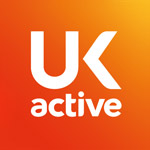 More People More Active More Often