By David Batch, Chief Executive of Premier Education
Children of parents who didn't like PE at school are three times more likely to dislike it. This is according to our latest survey of 1,120 parents in the UK.
Many parents understand the importance of physical activity for their young children. They know that physical activity helps to support child mental and physical health as well as developing skills such as making friends and communication. However, unfortunately, too many children are not getting the recommended amount of physical activity.
At Premier Education we deliver physical activity and sport into more than 2,500 primary schools across the country. These sessions take the form of PE lessons, wellbeing sessions, wraparound care and holiday camps, and our goal is to make physical activity fun, accessible and life-changing for young children.
With our survey we wanted to explore the impact of parental views of PE on children: if the parent had a negative relationship with PE, does the child? As well as the headline finding, of the 139 parents who disliked PE at school, 3% of the children didn't like the subject at all, compared with 0.8% of the children of 818 parents who loved or liked PE themselves.
The survey indicates that parents who disliked PE at school are hindering their child's enjoyment of PE. At a time when child obesity is a growing issue and few are getting the recommended amount of exercise, this is a problem. Work needs to be done to reverse these entrenched views and demonstrate to parents that physical activity has an important role in child health and wellbeing.
Our survey showed that 20% of parents feel that PE is less important than academic subjects. Of these, 60% say they disliked PE themselves.
However, there was universal agreement on the benefits of PE, with 97% of parents seeing the mental and physical benefits. Most parents could also see the positive impact of PE; 63% said they notice a difference in their children when they've done PE, with 53% noticing improved mood, 30% noticing their child having more energy and 24% claiming their child was more talkative after physical activity.
The survey shows that one risk factor for disengagement with PE is whether or not a parent took an interest in the subject themselves. An active parent who has positive experiences of PE and sport will role-model the importance of leading an active lifestyle.
A parent who has had negative experiences will be disinclined to inspire fitness in their children and this apathy will filter down through the generations.
This highlights that a positive early experience of PE is crucial to wellbeing. As is having access to engaging, inclusive and positive physical activity experiences during those formative years.
This is where we work with primary schools to enhance their sporting provision and bring in expert coaching to help strengthen the proposition.
Our network of more than 1,000 Activity Professionals, based all over the country, are former heads of PE, PE experts and ex-sporting professionals who are highly skilled in shaking up PE lessons and maximising opportunities for children to be active, tailored to each setting.
It is hoped that, working in partnership with schools, we are able to provide more positive experiences of physical activity which will lead not only to a lifelong love of fitness, but will filter down from generation to generation.
As such, there is work to be done to help educate and encourage more parents to help their children enjoy physical activity – or they may miss out on its benefits.
Read the full Parents and PE report here.
Premier Education is a member of the ukactive Strategic Partner Group – find out more here.
Disclaimer: Any views or opinions expressed are solely those of the author and do not necessarily represent those of ukactive.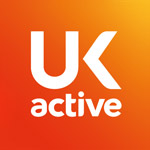 More People More Active More Often