By Dave Gerrish, Strategic Lead – Digital at ukactive
Over the past 10 years, there has been a shift in the use of technology, from a way to streamline processes and save operational costs to a way of enhancing consumer experience through frictionless and intuitive use of personalised data, and the maintenance of good data management. The COVID-19 pandemic has accelerated this shift significantly. In May 2020, McKinsey reported that society vaulted five years forward in consumer and business digital adoption in just eight weeks. While some businesses are thriving in this ever-changing landscape, some are struggling to catch up.
However, in the rush to go digital we must be mindful not to fall into a premature focus trap and look to convert as many process and experiences to digital without asking ourselves is it true that every consumer wants or requires digital? It is important that we are assessing first and foremost where digital adds value to the consumer journey whilst acknowledging that not all services need to be digital.
We also need to acknowledge that the availability and accessibility of technology is growing each day. Consumers are no longer wowed by being able to engage with businesses digitally, they now expect and demand it, and they want that engagement to be personalised to their specific needs and interests. To compound the challenge, digitally-leading businesses are harnessing data, automating processes and cutting overheads to increase operational efficiencies, making it harder for less digital businesses to remain profitable.
While many fitness and leisure operators have responded to the digital revolution with great success, some have struggled to meet the scale and pace of change required. The Lloyds Bank Digital Index 2020 report found that while a majority of businesses are prioritising investment in digital, many face the issue of not knowing where to begin and how to measure progress. According to McKinsey, over 70% of digital transformation initiatives do not reach their desired outcomes, while only 16% generate sustained performance improvements. A study conducted by Celonis found 44% of senior leaders believe their digital transformation efforts have been "a waste of time", citing poor planning, high costs and lack of organisation-wide involvement as top concerns.
As a result, many organisations have become weary of investing in digital. COVID-19-induced challenges around resource, capacity and lack of financial resilience are likely to exacerbate this issue, putting the sector at risk of falling behind other industries.
To support the sector in its evolution, ukactive has launched Digital Futures, an insight-driven engagement programme developed in partnership with Sport England, Gladstone, Myzone and EGYM, as well as a number of other contributors* across the fitness industry. The programme will evaluate the sector's digital maturity and effectiveness through a sector-wide consultation that aims to identify the challenges and opportunities for digital adoption.
This will provide a reference point to build out a clear path of further understanding that meets the needs and demands of the consumer. It will help to define areas in need of government support and regulatory change, and provide a sector-wide blueprint that will enable each organisation to undertake its own successful digital transformation journey.
Where should we begin?
Different organisations will adopt different digital solutions and models – there's no one-size-fits-all. However, the first step every business can take is to conduct a comprehensive audit of its current digital maturity and effectiveness. This benchmarks an organisation with its competitors and peers, which can provide both context and inspiration, and also highlights the actions that could have the greatest return on business performance.
From there, businesses should look to define a vision for digital – an achievable roadmap for change which not only meets the needs and demands of your consumers, but reflects the skills, budgets and capabilities available, and encourages employee buy-in. This person-centred approach aligns with the ambition for digital as a catalyst for change in Sport England's new 10-year strategy, Uniting the Movement.
Returns from digital
There is no value in having the perfect digital strategy and committing investment to it if it does not deliver business results. Jon Reay, founder and CEO of strategy consultancy Rewrite Digital, says that "digital maturity is not the goal but digital effectiveness in reaching your business metrics is".
ukactive's Digital Futures consultation will focus on the digital maturity and effectiveness of the leisure sector, and explore how the industry compares to other consumer-facing services to help inform its development. It is envisaged that this programme will support accessibility, inclusivity and sustainability through networks as we build foundations for a stronger, digitally enabled leisure sector.
All operators who participate in the consultation will receive a free digital maturity index score from Rewrite Digital to help inform their digital strategy development. ukactive will also be extending a deeper analysis to 12 operators through an interview process designed by Rewrite Detail, and a desk top research review of their consumer journey by Winners consultancy. This digital maturity index tool will be made available to ukactive members on an ongoing basis in order to track progress and guide decision making year-on-year.
The overall findings from the consultation will be presented in October at the ukactive Conference, with recommendations and insights for both leisure operators and policymaking by related bodies. 
Click here to complete the consultation and get your digital maturity and effectiveness index score. 
*ukactive would like to thank the following organisations that contributed to the design of the Digital Futures consultation process. Our key strategic partners: Gladstone, Myzone, and EGYM. Our contributing partners: Xn, SweatWorks, Keepme, Orbit4 and 4global. And our contributing operators: Everyone Active, Anytime Fitness, PureGym, and One Leisure.
For more information about the consultation or to find out more about participating in the wider interview and consumer evaluation of your business, please get in touch: davegerrish@ukactive.org.uk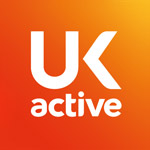 More People More Active More Often