The best in class of the physical activity sector have been revealed at the ukactive Awards 2021 this evening (12 August).
Around 500 viewers tuned in to see Paralympic champion and ukactive Chair, Baroness Tanni Grey-Thompson, and Olympian, Professor Greg Whyte, announce the winners of 20 categories during an online ceremony that brought reflection, celebration, and positivity for the future.
This year's awards, held in partnership with Active IQ, combined entrants from 2020 and 2021 following the postponement of last year's event due to the COVID-19 pandemic, making the competition tougher than ever.
The coveted National Club/Centre of the Year Award saw onePT claim back-to-back victories following success in 2019, with its Rochdale club demonstrating the team's passion for improving the lives of members through physical activity.
There was a strong show from Serco Leisure, which picked up no less than four awards, including the Outstanding Organisation of the Year Award.
Technogym saw off stiff competition to claim the Supplier of the Year Award, while other awards celebrated top performers in categories such as diversity, healthy communities, digital transformation, and design and build.
Elsewhere, many organisations picked up their first award, showing the strength and depth of the sector. First-time winners included Technogym, Table Tennis England, Total Fitness, EMD UK, and Leisure-net.
This year's awards recognised organisations' demonstrating an exceptional response to COVID-19.
Sport Aberdeen won the Developing and Supporting Communities During COVID-19 Award for its SPACE project (Supported Physical Activity for Care Experienced). The project utilises the positive benefits of sport and physical activity to help care-experienced children and young people reach their full potential.
Leisure-net won the Business Continuity & Success During COVID-19 Award for the delivery of its online event in March, which judges said demonstrated an excellent delegate experience, filled with personal touches throughout.
The awards also saw individuals from across the sector recognised. This year's Physical Activity Hero Award went to Jess Robson from Run Talk Run, who the judges recognised for her tenacity in establishing the running and walking club which invited people to talk about their mental health. The group has grown across the UK, attracting 250 volunteers.
The Outstanding Leadership Award goes to Dave Candler from STA for not only growing the organisation substantially in terms of numbers, but the team's friendly and open approach, which has paved the way for partnership working in aquatics.
Each of the award finalists underwent a rigorous independent assessment process designed to select the best in each category from hundreds of entrants, as well as to provide valuable feedback from the judges to help improve but also to promote success.
A list of all the finalists that competed this year's awards is available here, and the final winners are listed below.
Huw Edwards, CEO of ukactive, said: "We know the ukactive Awards play an important role in celebrating the success of our united movement each year, but this year's entries were particularly inspiring, considering the challenges faced by every organisation and team in our incredible sector.
"Congratulations to each of the winners and to everyone who took part by reflecting on their achievements and recognising their colleagues – this awards ceremony really showcased the very best our sector has to offer.
"I hope we can all get together soon at the ukactive Conference to toast the winners in person, and to continue our work together towards what is clearly a bright future for our industry."
Jenny Patrickson, Managing Director at Active IQ, said: "I would like to congratulate all the winners and runners-up in this year's ukactive Awards. As headline sponsor and first round judges, it has been an absolute privilege for us to see the wealth of inspirational, encouraging and creative work within our industry, especially in response to the pandemic and lockdowns.
"I would like to thank my colleagues at Active IQ for the professionalism, care and attention they brought to the judging task and to ukactive for bringing this virtual event together.
"Last week, the president of the International Olympic Committee, Thomas Bach, credited the Tokyo 2020 Olympic Games for seeing people across the world 'united by emotion, sharing moments of joy and inspiration.'  We felt that on a smaller scale at the ukactive Awards and I hope the industry can take this positivity forwards as we put the challenges of the last 18 months behind us."
ukactive Awards 2021 winners
Regional Club/Centre of the Year
Scotland: Club 300 Perth
Wales and Northern Ireland: Serco Leisure, Bangor Aurora Aquatics and Leisure Complex
North: onePT Rochdale
Midlands: Serco Leisure, Oak Tree Leisure Centre
South: Parkwood Health and Fitness, Salisbury
London: Castle Point Borough Council, Waterside Farm Leisure Centre
National Club/Centre of the Year
onePT Rochdale
Supplier of the Year
Technogym
New Concept, Build or Design of the Year
Serco Leisure, Ladywood Leisure Centre
Generation Active Award
Swim England and Disney
Healthy Communities Award
Everyone Active, Ashfield
Activation Award
Table Tennis England
Marketing Campaign Award
Total Fitness
Diversity and Inclusion Award
Active Tameside
Digital Transformation Award
EMD UK
Business Continuity & Success During COVID-19
Leisure-net
Developing and Supporting Communities During COVID-19
Sport Aberdeen
Physical Activity Hero Award
Jess Robson, Run Talk Run
Outstanding Leadership Award
Dave Candler, STA
Outstanding Organisation Award
Serco Leisure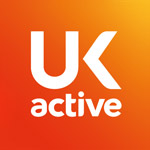 More People More Active More Often