Speaking with Tom Godwin, blogger and judge for the Elevate Innovation Awards
In what ways do you see the future of physical activity changing?
I see the future of physical activity being a very exciting place, there is a real need to get the country more active more often. One shift that I see is in how the general population views physical activity.  For a long time, physical activity has been interchangeable with attending the gym, but you do not have to do traditional gym-based activities to be physically active. People are being more creative about how they get active and seeking out methods that they enjoy, a massive part of adherence.
There are also a great developments in the use of technology that is helping people to be more active. The harnessing of this technology, deployed alongside the guidance of a trained exercise professional can be a game changer.
How can the physical activity sector support the health sector?
Rising levels of disease linked to obesity, inactivity and poor dietary habits are placing increasing pressure on the NHS. Physical activity specialists can help to provide advice physical activity across a range of medical settings including hospitals and GPs practices, as well as out into the community – ensuring the public make lasting positive changes.
What is your involvement at Elevate this May in London?
I have been involved in promoting Elevate for a number of years, and I am a raving fan of the event after seeing the value that it adds to the worlds of health and physical activity. This is a very exciting event, catering to a real need for very different sectors to come together with a common set of goals.
Over the last two years I have been more actively involved as a media partner, this has involved me helping Elevate promote the fantastic work they do in a more formal setting and helping advise on things like the speaker schedule.  I also made my debut as a judge in the Elevate Innovation Awards last year and will be judging again this year. This is very exciting as it allows myself and my fellow judges to see and experience some of the innovative products and services.
As a judge what are you looking out for from the products on display within the exhibition?
Last year we saw some amazing products and services that I am sure are having a great impact on the world of physical activity. It is great to see the creative and innovative solutions that people come up with for such a wide range of physical activity related challenges. Really, what I am looking for is similar to last year – a product or service that solves real challenges in a way that I have not seen before. I am really looking for that wow factor, something that stops me in my tracks and gets me to think 'now that is good'!
Why are events like Elevate important?
I think events like Elevate are massively important on a number of levels.  Firstly, it brings together the health and physical activity communities under a common set of goals. This is so important as I truly believe the solution to many of the current problems facing the NHS will come from these two communities coming together.
Besides that, I think that Elevate is uniquely placed in the conference calendar in that it primarily focused on bringing together health and physical activity.  My top reasons as to why you should attend are three-fold:
The speaker list is phenomenal with a great mix of leaders from a wide range of backgrounds, personally I never fail to come away from Elevate feeling that I have learned something new.
The networking that is to be had at an event like this is amazing, with the movers and shakers across health and physical activity all in attendance. This allows you to make new contacts and build on your existing professional network.
The fact that under the same roof is the Elite Sports Expo and COPA events, giving an opportunity to see other areas of the wider health and fitness field. I have found some great talks and stands at these two events that complement all that I have sought out at Elevate.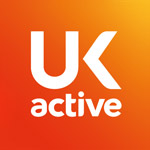 More People More Active More Often