By James Duncan, Learning & People Development Manager, Future Fit Training
Whether you are working in the physical activity sector or not, there is a challenge before us to deliver effective learning and development interventions to meet the demands of an ever-changing world.
From my own experience, there seems to be a revolution in the way that organisations are now looking to L&D teams to not just deliver what is needed today, but to continually innovate and look to the horizon as they discern the needs of the workforce of tomorrow.
In an increasingly complex workplace there is a need to develop an agile workforce that has the capacity for rapid change and the ability to adapt to the needs of a changing world.
Our customers have never had so much access to information, with prospective talent able to access over 800,000 vacancies directly from their inbox and the UK is facing an ever increasing skills shortage.
All of these factors and more are challenging L&D professionals to deliver cost effective and business critical interventions to remain competitive in the marketplace.
I have had a long-held belief that to truly meet this increasing need, all training and development programmes must be delivered in-house.
Who else really understands the needs of our business? Only in-house teams, right? However, faced with conflicting priorities and limited resources this is simply no longer a viable solution (if it ever was), and we need to look outside our own four walls for a better solution.
In the sport and physical activity sector alone we have an exceptional cohort of training providers, consultants, learning technologies and awarding organisations that can meet our ever-increasing needs.
By collaborating with and developing robust partnerships with learning organisations – and even other employers – we can meet the needs of today and tomorrow.
Whether it is leadership development, apprenticeships or onboarding of new staff, if we focus on creating collaborative relationships with true partners we can take the sector forward and create a truly desirable place to work.
Partnership is key, and is one of the topics we'll be discussing at ukactive's forthcoming Learning & Development Network.
Please email Jon Hulks at jonhulks@ukactive.org.uk for more information on the Learning & Development Network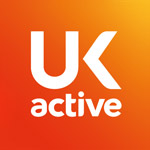 More People More Active More Often