By: Lewis Field
Reflecting on the Active Training Awards, SCL Education Group CEO, and co-founder, Lewis Field explores the impact young people can make and how best to harness their energy to drive the sector forward.
"At SCL we were delighted to be involved in the Active Training Workshop and Awards in November; contributing to a panel discussion on the importance of youth engagement in Apprenticeships in the physical activity sector. How to ensure our sector is helping to shape young people into positive leaders of the future is an important area to explore and it was fantastic to deliberate this with experts in the area including Marcus Kingwell from the Association of Colleges and with awarding bodies and training providers such as Active IQ and Sports Leaders.
The Active Training Awards are a great way to develop the priorities of the sector in regards to training and this is particularly significant as the government reforms Apprenticeships, aiming to have 3 million starts in 2020. The sector has to take charge to ensure we make the most of the opportunities a newfound focus on Apprenticeships could bring to developing the skills of young people and how this will contribute to the growth of the sector and increase activity levels.
As I outlined at the Active Training workshop SCL – both an employer and training provider – understands the power that sport can have for engaging young people in education; and it's incredibly important that for young people who may not have found school the right environment for reaching their potential are able to elsewhere.
We therefore must be engaging people from a young age, helping them to hone their skills and allowing them to grow into the culture of their employer. At SCL we have seen a real progression in some of our students who once disengaged, then went on to further education, became apprentices with us and are now part of the management team at SCL. It just shows that in the right setting with the correct approach everyone can reach their potential and make a positive change to their lives.
One of the fantastic things about Apprenticeships is the on-the-job training it provides, for developing both technical and soft skills. While technical skills can to some extent be taught in the classroom I don't believe there are truly embedded until there are applied in the work environment. And we really see this work in practise at SCL – giving our apprentices the opportunity to teach young children allows them real responsibility which helps them to develop skills in organisation, leadership and teamwork – all of which are necessary for any job. So, while it is great to see young people thrive in the physical activity sector it is also fantastic that the skills they gain are valuable for any future job they may have.
What's great is that at SCL we can see the importance of engaging young people both from an employer's and training provider's perspective and how this helps prevent them from becoming NEET (Not in Education, Employment or Training). Through our sports academy partnerships SCL educates 2,000 16-18 year olds each academic year and we also provides children's activities and school sport services to hundreds of thousands of primary school children each year. We can therefore see what employers are looking for in employees and ensure these skills will be developed through our training.
It was fantastic to be part of an event alongside a coalition of organisations that recognise, celebrate and promote best practise in the training of physical activity professionals. It should certainly be interesting to see how the Apprenticeship reforms impact the sector and how we can harness the energy and enthusiasm of young people to improve health and wellbeing. "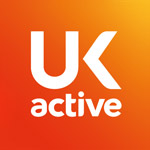 More People More Active More Often