By: Stan Jackson
In the United Kingdom, 13.7% or 1 in every 8 people are members of gym. This is an all-time high for the industry. The 2015 State of the UK Fitness Industry Report reveals that the UK health and fitness industry is in good health, it has more clubs, more members and a greater market value than ever before.
The big question is: why have gyms been incredibly successful in gaining new members?
The physical activity sector has become more diverse and varied in order to compete for possible members. This change in landscape and increase in competition has resulted in increased offerings at local leisure centres and large private gyms. This has been especially beneficial for both current members and possible members. The range of new fitness options have allowed for gym members to customize their experience.
There are certain fitness programmes, events, and activities that have been particularly popular in the UK. Group exercise remains hugely popular among gym members. An example of a successful group exercise class is group training incorporating HIIT. HIIT is characterized by short, intense workouts that aim to deliver quick results. Group exercise featuring HIIT are being offered in gyms across the United Kingdom. Success extends beyond just classes in the gym, the physical activity sector as a whole has seen a rise in popularity for many programmes and events.
Group Exercise
Outdoor exercise such as parkrun is now the largest running event in the world. Free, weekly 5km timed runs are easily accessible and provide people of all walks of life with access to organized physical activity. Brits over 50 years of age have run two million miles at parkrun during 2015 alone. With parkrun organizing events around the UK, the number of miles run for all participants is even higher.
Events that test endurance have also proven to be popular. Tough Mudder has been hugely popular, an estimated two million men and women aged 18 and over have entered these events by the end of 2014. Tough Mudder events are popular because individuals have sought to push their boundaries and have a fun.
Tough Mudder
Families have also been participating in new forms of physical activity. Trampoline parks have arrived in the UK and they offer family-centred physical activity. Fun activities that also are a way for individuals to exercise are becoming particularly popular because they are innovative. The future of fitness is changing to meet the desires of a growing number of members and participants. These changes include advancements in technology that will impact the physical activity sector and how people exercise for years to come.
Futurologist Ian Pearson compiled the Future of Fitness report for Fitness First exploring what fitness could look like over the next 30 years. One change mentioned was the use of connected fitness labs. Connected labs combine professional trainer expertise with the latest fitness technology. The labs are designed to ensure customers get the most out of fitness technology products to achieve their fitness goals.
Some of the other predictions include
Virtual /Augmented reality
Greater ability to post live progress and record performance through new technology in apps
The gamification of exercise fuses entertainment with fitness. For example, in the future members could be able to run on a beach or through a forest from the comfort of their treadmill
Video credit : Runtastic
With new advancements in technology and innovative fitness programmes being offered at gyms and leisure centres, now is the time to join a gym. Although there is still a long way to go in reaching goal rates of physical activity, the increasing amount of gym memberships and participants in fitness programmes has given ukactive confidence that the rate of physical activity among the population will continue to increase. Advancements in technology and diversified program offerings are helping to get more people, more active, more often.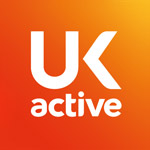 More People More Active More Often