By Professor Greg Whyte OBE, ukactive Board member and ukactive Scientific Advisory Board member
"Exercise is the wonder drug" – I could not agree more with this statement, and was proud to see it in a letter ukactive Chair Baroness Tanni Grey-Thompson sent to the Prime Minister last week. In my years studying sport, exercise, and medical rehabilitation, it is a drug we have never fully appreciated or harnessed as a nation. With the shadow Covid-19 casts over our society, that must now change.
Why? Because exercise cannot only reduce infection, it can dampen the deleterious response to infection and play an integral role in the rehabilitation of people recovering from the virus. This makes exercise an essential requirement of our daily lives, and health and fitness providers an essential public service.
It is a vital service for two key reasons. Firstly, as many will know and have tragically experienced, this is an aggressive virus, which attacks multiple body systems simultaneously, leaving sufferers significantly debilitated. As a result, rehabilitation from infection can be a long, complicated, and arduous journey.
As in many other forms of recovery, this will require a combination of acute in-hospital rehabilitation, outpatient support, and community provision.
I have no doubt that people seeking support to aid recovery from Covid-19 will need to depend on community-based rehabilitation services. An absence of such services will likely lead to a demand for hospital-based support which could overwhelm an already stretched NHS.
This makes the health and fitness sector essential to Covid-19 recovery. We have already seen this sector work closely with the NHS and wider health agencies, partnering to develop programmes for a variety of diseased states including: cardiac; pulmonary; and cancer rehabilitation.
Secondly, the health and fitness sector is essential to Covid-19 prevention. We know from academic research undertaken by New York University (NYU) – the largest study of its type to date – that the biggest risk factor leading to hospitalisation (after age) is obesity (the risk with type 2 diabetes is explained here).
Furthermore, the importance of immune and metabolic health in reducing risk is becoming increasingly clear, pointing towards the central role of physical activity, alongside other lifestyle modifications, in reducing infection and severity.
This means the 7,000 facilities and 400,000-strong workforce that make up the health and fitness sector in the UK must be fully equipped and supported to play a crucial preventive role against this virus, and a rehabilitative role in the treatment of those infected.
The Government is right to reinforce the importance of exercise during this crisis, but we now need to see real action to harness its value in both prevention and rehabilitation. Our health and fitness providers are an essential public service, providing immeasurable support to our NHS at a time when it's needed most.
Find out more about the sector's response to coronavirus in the ukactive COVID-19 hub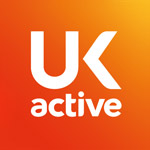 More People More Active More Often