BMF with Bear Grylls has announced plans to launch #BeActive Hour, a European-wide initiative to get more people more active in the lead up to this year's National Fitness Day.
Speaking ahead of Friday's live "BMF at Home" workout, Bear revealed he will kick-off the #BeActive Hour at 4pm (BST) on Saturday, 30 May.
Led by ukactive and EuropeActive, with the support of the European Commission and BMF with Bear Grylls, the #BeActive Hour will encourage people across Europe to unite for an hour of physical activity together every month until National Fitness Day on 23 September.
The European event will be hosted on National Fitness Day's new YouTube channel and participants can register for the family-friendly workout in advance via Eventbrite.
The workout will be hosted by Bear and supported by Tommy Matthews, BMF Master Trainer. Fitness professionals from across Europe will also be getting involved to unite the whole continent behind the positive role that physical activity plays in all of our lives.
Bear also revealed his ambition to help double the number of people who take part in National Fitness Day this year, with a target of 10 million participants getting active on the day.
Last year National Fitness Day saw more than 20,000 events hosted by physical activity providers across the UK. Originally founded by énergie Fitness Group 10 years ago, today the campaign is coordinated by ukactive and in 2019 delivered a media reach of 60 million people.
Bear Grylls said: "Now, more than ever, we need to help our communities to stay active, healthy and positive in the face of this global crisis.
"This is why our team at BMF have teamed up with the fitness industry's leading bodies, ukactive and EuropeActive, to unite the sector on a European scale in its mission to help the continent stay active and physically fit."
Huw Edwards, CEO of ukactive, said: "The inaugural #BeActive Hour event coincides with the date for the now-cancelled UEFA Champions League final and we hope that football and non-football fans alike will mark the date by committing to getting fitter and joining in the workout.
"Across the summer – on dates originally marked for global sporting events such as Wimbledon, Test cricket matches, The Open, and the Olympics and Paralympics – we hope to encourage fans with different sporting interests to commit to a fitness programme that will boost their health and immune systems.
"This will culminate on National Fitness Day on Wednesday, 23 September, where BMF with Bear Grylls will lead the nation in a mass workout."
Jan Spaticchia, Vice Chair of BMF and Non-Executive Director of énergie Fitness, said: "National Fitness Day shows what we can achieve when as a sector we truly unite. COVID-19 demands a similar response."
Baroness Tanni Grey-Thompson, Chair of ukactive, said: "During this period of lockdown, we've seen some fantastic and creative new ways to help people to maintain active lives – from new classes online that connect people, campaigns such as Sport England's Join the Movement, and new apps that provide much-needed structure and motivation from the experts.
"We're delighted that we'll be not only bringing the nation together, but working with our friends from across Europe to unite people to come together with their families or housemates and celebrate the benefits of activity for their wellbeing."
Register for the workout via Eventbrite.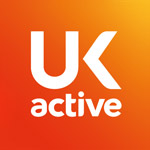 More People More Active More Often