Here at ukactive, we strive to work with members, partners, sponsors and organisations we've built trust with, those who align with the ukactive mantra of more people, more active, more often and lastly, those who comply and operate under the ukactive Raising Standards policy.
The ukactive member policy focuses on our members and their aim of getting the nation more active. Our mission can only be achieved by working collaboratively whilst maintaining the highest level of safety, services and consumer care.
Whilst thinking about new dangers and ways to guarantee the safety of our members and their customers, that we know, do we need to look into other ways of supporting those pursuing their fitness journey online, those possible at risk, outside our jurisdiction?
One of the issues we will be tackling at the ukactive National Summit is finding out how physical activity can help shape communities. The social landscape has completely changed now, especially online. The majority of top-end influencers working are with major brands, aiming to inspire and advocate for physical activity like Joe Wicks – The Body Coach, Simeon Panda, Ben Coomber (all National Fitness Day influencers).The incredible power and influence these individuals wield is very powerful; so how can we as a sector tap into this to promote positive outcomes? A recent news piece on The Drum talks about the need to harness the power of female role models to encourage more women to get active.
There is definitely a real opportunity here for social media influencers to talk directly to consumers on the myriad of positive benefits of physical activity – our sector should look to engage them whenever we can.
We can't ignore the role social media influencers have in promoting the physical activity sector in the most positive manner possible. Perhaps it's worth asking National Summit Speaker John McAvoy how he is using his new-found online presence to inspire and educate his following on social media to build more active communities?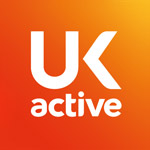 More People More Active More Often