Over 1,700 Essex residents have had their lives transformed by a pioneering health programme that sees patients prescribed exercise as medicine.
The Let's Get Moving programme – run by not-for-profit health body ukactive in conjunction with Active Essex – targets patients in need of activity interventions, giving them the tools and confidence to develop positive lifestyle habits and make new social connections.
LGM has transformed lives for Essex residents, said Albert Clarke from Oaklands Surgery – who has found that since taking part in the programme, his blood sugar levels, blood pressure and cholesterol levels have gone down. "I don't have to use insulin anymore" he added.
This experience was mirrored by Carol Revell, also from Oaklands Surgery: "I've made such good progress and I feel far better in myself! I'm even going to ask my doctor if I can come off my cholesterol pills and blood pressure pills – I feel like I don't need them anymore. For me, Let's Get Moving is life-making."
13 GP surgeries across Essex have hosted the service, with research showing that participants show an average 75% increase in physical activity levels by the end of the programme.
Monday 31st August saw many of the participants come together for a farewell party to celebrate the completion of the programme, which has seen many being able to get off medication, forming sport clubs of their own and meeting up for regular group walks.
Let's Get Moving uses proven motivational interviewing techniques by Community Exercise Professionals to give patients the motivation and opportunity to get active, reaching over 20,000 people since it's conception and working with several regional councils.
ukactive Strategic Projects Director Will Smithard said: "We are paying a heavy price for inactivity in the UK, and we need to look at every possible way we can embed movement into our most inactive communities.
"LGM is a fantastic programme reaching the people that need it most, providing them with the tools, confidence and motivation to build physical activity into their lives.
"The evidence is clear, this programme is truly life-changing for its participants, improving their physical and mental wellbeing while building active, cohesive communities."
Azeem Akhtar, Chair, Active Essex said: "It's fantastic to see the impact that the Let's Get Moving programme is having on the local community.
"Projects like this, which are happening across the county, will help us achieve our ambitious goal of changing one million lives by getting people across Essex active."
About ukactive
ukactive is the UK's leading not-for-profit health body for the physical activity sector, with almost 4,000 members from activity providers to major consumer brands, training facilities and equipment manufacturers. Members come from across the private, public and third sector and are united by ukactive's longstanding and uncompromising commitment to getting more people, more active, more often.
ukactive facilitates big impact partnerships, conceives and drives breakthrough campaigns, conducts critical research and galvanises key stakeholders to develop and deliver key projects that support and champion the physical activity agenda. The organisation's efforts are centred on supporting a national ambition to "Turn the tide of physical inactivity".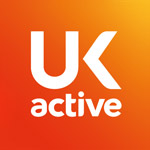 More People More Active More Often