By Abhi Lakhina, Managing Director, Love Recruitment Group
Personal trainers and fitness instructors are the backbone of the fitness industry and are in many cases the face of fitness that people who are looking to be healthier actually see. They are integral. However, across the industry we still lack data and also an understanding of these professionals.
Love Recruitment collected data from nearly 500 personal trainers and fitness instructors working in the fitness industry and asked them nine questions designed to find out their aspirations, what PT model they prefer, the impact of online training and what is actually important to them.
Here are our top five takeaways:
PTs want to grow online business in 2021
Firstly, 68% of PTs are likely or highly likely to take actions to grow their online business in 2021. This will have an interesting impact on training companies initially. Do we need to see greater emphasis placed on digital skills, social media and areas like these? It will also have an impact on operators and their support of trainers. What training, guidance or even exposure can they give their PTs to retain them and get the most from them by meeting their needs? There is much talk of consumers looking for a hybrid model of training going forward, and both operators and training companies may need to adapt to see the benefits.
PTs value a team environment
The most popular answer to the question of why PTs stayed in their longest ever PT role was due to a 'team environment'. Knowing this and the importance of creating a strong team environment surely gives operators – large, small and independent – an instant focus on how to keep their teams together. There are, of course, other factors that need to be blended in, like the right model, location and progression but as a starting point, creating a team environment is a winner from me and should be a key focus.
PTs have serious ambition
The career goals of PTs is an area we are really keen to explore. Interestingly, two of the top three answers showed an aspiration among PTs to run their own business. Realising and embracing this from an operator's point of view – creating the environments where this is encouraged and catered for – could be the way forward.
PTs look for progression
We also asked 'What do PTs look for in an employer?' This question asked respondents to list each factor in order of importance, and scores were weighted accordingly. Here, 'career progression' wins out, and operators must provide this. Second is 'location' and operators should never discount this factor in selection.
One interesting element was that the lowest ranked factor was 'PT:Member ratio'. In my experience, this is a question which is key for PTs to ask during the recruitment process. Even if the answer isn't conclusive, it can lead to further information that builds up a picture of the potential for success within a club. So, is the question becoming redundant or are people asking the wrong questions before they start, leading to struggles, poor performance, and retention issues? Should PTs leave training courses better prepared or could agencies like ourselves produce questions that actually help a PT to understand a job proposition better? Could operators be armed with these details and proactively tell them?
PTs are challenging operating models
Our survey showed the preferred model overall is an employed model that includes a base salary and profit share. Perhaps this is unsurprising, but it is revealing. Would we have the retention and turnover issues if we were able to offer this to our PTs? Would they stay longer? Deliver more? Be happier? Would this lead to members staying longer? Getting fitter? Referring more people? Paying a higher yield?
Secondly, arguably the most common model in the UK industry is the hybrid model, with hours worked in fitness in exchange for the rent. This survey indicates that the more experienced a PT becomes, the less favoured this model is and yet, it is the most used. What can we learn from this finding?
As a team, we have gone through this data and discussed at length (and robustly) some of the findings. Understanding our trainers further will get us closer to being able to move past some of the same questions and challenges that have faced the industry with trainers for all the time I have been in fitness, and longer still.
To receive a copy of the survey click here, or to watch a video about our findings click here. For more information, please email me at abhi@loverecruitmentgroup.com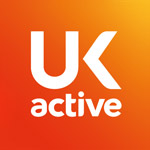 More People More Active More Often