By Iain Murray, Sales Director, Power Plate UK
Recover – The need for change
Undeniably, the world's population has been affected in one way or another by the global pandemic and, for some, the situation has exasperated existing health issues, whereas for others new health related conditions are starting to arise.
One thing is for sure, the industry needs to adapt in order to better serve the population, and as such, there are reports of overhauling our approach to 'fitness' and replacing it with something more akin to 'wellbeing'.
As we embark on our economic, health and business recovery, we need to explore new solutions for individuals, businesses and the industry at large – with exciting opportunities to improve the nation's physical and emotional health and wellness.
Revive – Supporting the health of the nation
COVID-19 has propelled the fitness industry into unfamiliar territory, with the explosion of digital in terms of content delivery, connectivity, and innovation. The new physical activity guidelines issued by the UK's Chief Medical Officer will drive a renewed need for insight into perceptions of strengthening activity, as well as exploring possible solutions in the form of tools, resources and concepts to encourage strengthening activity.
The latest update to these guidelines emphasises the importance of building strength and balance for adults, and include recommendations for pregnant women, new mothers and disabled people as well as those with type 2 diabetes, coronary heart disease and depression.
Under the new guidelines, adults are advised to undertake strength-based exercise at least two days a week. This can help delay the natural decline in muscle mass and bone density that starts around the age of 50. It is believed that this is a major reason why older people lose their ability to carry out daily tasks.
In terms of the Power Plate offer, both whole body and targeted vibration offer easy to use and versatile movement solutions that can be integrated with effective nutrition, lifestyle and sleep habits to support a healthy immune system, and reduce and manage stress, fatigue, and chronic pain.
Extensive scientific research and years of practice-based evidence highlights the benefits of whole body vibration and findings from very recent research (Jawed et al 2020) relating to the potential for whole body vibration to reduce inflammation via positive vascular and anti-inflammatory effects, making it even more relevant and accessible in the current climate.
Vibration, in its simplest form is movement, so when you add 'more' movement to the body, the body responds in a multitude of ways at both a physiological and psychological level. Power Plate always facilitates more movement, by stimulating more muscles, more often, increasing circulation, enhancing lymphatic flow as well as challenging the body's sensory system (proprioceptors) to wake up and join in.
Using Power Plate can be as simple as a massage and quick stretch in the morning for blood flow and pain reduction, a warm up before a morning jog to reduce risk of injury, a quick lunch time movement session enhanced by greater muscle activation, or a relaxing yoga flow at the end of a busy and stressful day at work.
Boosted by whole body vibration, just a few minutes more movement a day can bring significant benefits and begin to fight back some of the negative implications of stress, including cognitive decline, weight gain or loss, circulatory problems, and musculoskeletal issues, all of which, when managed effectively, can have a positive effect on our overall health and our immune system.
Renew – The wellness opportunity
What was once the passive act of a simple break from training, recovery is now something to be actively pursued. It's become an experience in its own right. Originally driven by top fitness trends such as HIIT, group training, personal training, body weight and free weight training, recovery is now recognised as essential for the health of the nation, creating a new business opportunity for facilities, clinics and wellness studios.
Many health clubs are starting to think differently about their fitness spaces, with Everyone Active in Porchester widening its reach to offer health and wellness solutions to their 'active aging' community, providing a safe and secure environment for this population to stay healthy, supported by Power Plate.
In addition, new franchise Xcelerate is dedicating an entire space for its 'Recovery Room' concept, which will form a major part of their unique member journey for mind, body and soul. Power Plate whole body and target vibration products feature in each club to help empower health and enhance rejuvenation.
Holmes Place in Portugal has taken its recovery principles one step further by combining the Power Plate and bioDensity products to offer a new member experience; enabling individuals to increase muscle mass, bone density and insulin sensitivity, guided by physiotherapists and specialists, who guarantee the safety, comfort and effectiveness of each exercise.
Opportunities within other sectors are also beginning to form, with partnerships between Power Plate and Berkley Care Group supporting the ageing population, Worcester Warriors first team incorporating vibration training into their recovery programmes and more opportunities to work with employers such as FORA to ensure the health and wellbeing of their workforces.
ukactive is hosting a special recovery webinar at 2pm on Wednesday 28 April, with speakers from Xcelerate and Power Plate talking about recovery concepts and the business opportunities this creates. Click here to register for free.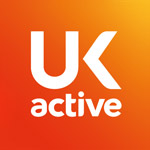 More People More Active More Often