By Ben Jones, Operations Director, Premier Education
At Premier Education we champion inclusivity in sport, particularly in the case of young children.
Every child at any level should have the opportunity to swing a racquet to hit a ball. Every child can wear a bib and make their own unique contribution to a team. Every child deserves the chance to practise kicking a ball into a goal.
Sport – by the nature of its diversity and accessibility – offers opportunities for children of all abilities and interests to come together, work together and respect each other's differences.
We know that sport and physical activity has transformational benefits – to outlook, to mental health and to physical wellness. Keeping physically active is crucial for any child, but absolutely essential for a child experiencing turmoil or adversity.
Which is why, at Premier Education, we are proud to have partnered with Mail Force – a charity set up by the Daily Mail – to offer 20,000 free daily holiday camp spaces to Ukrainian children uprooted due to the war in Ukraine.
The available spaces are for our multi-activity camps which are taking place at over 300 venues across England this summer. These venues can be found in 32 of England's 48 counties, in the hope that as many young people as possible will have access to them.
Our multi-activity holiday camps are designed to help children keep active over the school holidays, while introducing them to new and exciting activities. Children are guaranteed a fun-filled experience with the opportunity to make new friends as well as develop key life skills in a safe and nurturing environment.
Activities are accessible, inclusive and designed to suit primary age children of all backgrounds and abilities. It's a non-competitive environment with a focus on fun which nurtures confidence, independence and develops teamwork.
Participants can expect a varied timetable which changes daily to include a wide range of fun activities such as gymnastics, table tennis, football, dance, drama, rounders, dodgeball, arts and crafts, and outdoor adventure.
A warm welcome
Our camps are designed to make children feel safe, relaxed and welcome. We work with children of all nationalities and backgrounds and it is standard practice for our coaches to develop bespoke communication aids relevant to the children in attendance.
For the Ukrainian children joining us this summer, we will have Ukrainian language signs and cards placed around the venue to help children navigate around the facility.
Visual activity cards which include English and Ukrainian text will communicate the sports and activities the children will be participating in.
Flash cards will be at the children's disposal so, if they don't speak English, they can communicate to coaches if they need assistance such as a drink, are hungry or need to use the bathroom.
Our coaches are briefed and prepared to speak simple phrases and greetings in Ukrainian plus key information for parents will be translated for them to take away.
We do what we can to make provisions to make participants feel at ease. Sport, arts and physical activity is a universal language, so we expect to see children making new friends, building confidence, working together and having fun irrespective of whether they speak the same language.
Anna Dezyk, deputy chairman of the Association of Ukrainians in Great Britain, hailed the scheme, saying: "Hundreds of Ukrainian children are arriving in the UK every week, escaping the trauma caused by Russia's invasion of Ukraine.
"Everyone does their best to make them welcome and summer camps are a fantastic idea to give new arrivals a normal childhood experience as well as a great adventure, a way of making friends and practising English.
"We want to help spread the word to as many Ukrainian families here in Britain as possible."
Newly arrived Ukrainian families or anyone on their behalf can go online to arrange an activity course – with Mail Force taking care of the bill.
To find a local holiday camp or for more information click here.
We are proud to support this initiative and hope that the 20,000 daily holiday camp spaces available for children of Ukrainian refugee families will provide a positive source of fun and social integration, as well as an opportunity to further engage with local communities.
Premier Education is a member of the ukactive Strategic Partner Group – find out more here.
Disclaimer: Any views or opinions expressed are solely those of the author and do not necessarily represent those of ukactive.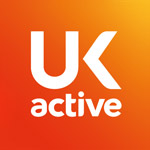 More People More Active More Often