By Jenny Patrickson, Managing Director, Active IQ
The Apprenticeship Levy is now up and running! It came into effect on April 6th and therefore any business with a pay bill of £3 million or more is required to spend 0.5% of their total pay bill on apprenticeship training moving forwards. Whilst all change brings challenge, the Levy will hopefully be viewed as a genuine incentive for organisations to start to, or continue to, invest in their teams, particularly in light of the fact that employers will benefit from a 10% government top-up on the funds that they themselves contribute on a monthly basis. The funds can only be used for apprenticeship training and expire after 24 months, so if they are not used, they will simply become another 'tax' – so it really is a case of 'use it or lose it'.
It is concerning that as many as two-thirds of British businesses in general report little or no knowledge of the Levy. I believe that our sector, including organisations such as ukactive, has certainly done its utmost to provide essential information regarding the Levy and its implications for our operators. That said, it's a complex area, and I have no doubt that the operational detail will still require further clarification, as our employers start to navigate their way through the new system.
Let's not forget our non-levy paying employers though, with the recent news that planned subcontracting changes for non-levy funding have now been delayed to the end of the year. The Education and Skills Funding Agency (ESFA) announced on April 12th that it had delayed the decision over non-levy funding allocations to allow more time to review the situation. Many organisations will be relieved that the ESFA will continue to apply current subcontracting rules for the delivery of new apprenticeship starts to non-levy paying employers through to December 2017, as it should help to maintain stability in relationships between main providers and their subcontractors to support the effective delivery of apprenticeships.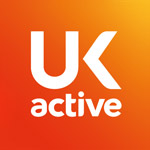 More People More Active More Often