ukactive today (27th April) unveiled the finalists for the Flame Awards 2017, which will see public, private and third sector heavyweights lock horns for the physical activity sector's most prestigious accolades.
Places for People Leisure lead the way amidst tough competition among local authority operators, with nine nominations in four categories, closely followed by Serco Leisure, Everyone Active, GLL and SIV with four nominations each.
The Leisure Centre Operator of the Year Award sees several public operator giants in contention, with 2016 champion and three-time winner Everyone Active looking to retain the crown, amid stiff opposition from major players GLL, Places for People Leisure, Parkwood Leisure and SIV.
Xercise4Less tops the charts among private operators with four nominations, including for Health Club Operator of the Year which sees them go head-to-head with The Club Company.
Other categories include the Shaping Young Lives Award, which recognises significant contributions to getting children active. The award this year will be contested by Amanda's Action Club, Fit for Sport, Kinder Active Ltd, SCL Education Group, Sports Quest, Water Babies and Premier Sport.
The Flame Awards will take place on 28th June at the International Conference Centre in Telford as part of a significantly expanded Conference format for 2017.
This year marks the evolution and expansion of Flame – becoming a two-day event – with the addition of Ignite, a brand new workshop preceding the Flame Conference on the 27th June.
The day-long Ignite conference is aimed at offering ambitious operational, sales and team managers the insights and skills they need to become future leaders in the sector. Sector experts will take attendees through sessions developing sales, customer engagement and leadership skills, as well as providing strengthened understanding of the wider physical activity landscape.
ukactive Executive Director Steven Ward said: "Flame remains a leading event for the physical activity sector but in our pursuit of continued evolution for the industry, we have revamped this year's event to be bigger, more informative and varied than ever.
"This brings together expert insight and workshops on some of the burning issues and fresh challenges faced by our sector in a fast changing landscape, particularly at site level.
"The addition of Ignite means there is now a tailored conference for motivated general managers, giving them the tools to foster world-class practice throughout all levels of the physical activity sector.
"Meanwhile, the quality of all finalists and the intensity of competition between them ensures the Awards night will be a blockbuster finale to Flame. I wish the best of luck to all those vying for an award."
The full speaker line-up for the Flame Conference, taking place on 27th June, will be unveiled in the next couple of weeks.
The full list of finalists for the Flame Awards 2017 is as follows:
Finalists – Flame Awards 2017
Supplier of the Year
Active IQ
Alliance Leisure Services Ltd
Fit For Sport
Gladstone
Pozzoni Architecture Ltd
SRS Leisure
The Pulse Group
Love Recruitment Ltd
Taylor Made Designs
Shaping Young Lives
Amanda's Action Club
Sandwell Active Schools Programme, Fit for Sport
Kinder Active Ltd
Football Academy Programme, SCL Education Group
Sports Quest
Water Babies
Premier Sport
Healthy Partnership
ActiveAbility Southampton, Active Nation UK
Let's Get Movin', Inspiring Healthy Lifestyles
Run For Your Life, Jubilee Hall Trust
Steps to Health, Parkwood Leisure
Premier Sport, Premier Education
Neighbourhood Life Programme, Serco
Spark of Innovation
Social Value Calculator, 4Global
Oomph! Community Exercise, Oomph Wellness
eGym, eGym
Sway Dance, Parkwood Leisure
Physical Activity Campaign
Road to Rio, Everyone Active
Fit for Me, Liverpool City Council
Parkrun UK
Dive In, Speedo
Active Workplace
Total Health, Seven Stones
Solent Health, Southampton Solent University
Leisure Centre Operator of the Year
Everyone Active
GLL
Parkwood Leisure
Places for People Leisure
SIV
Health Club Operator of the Year
The Club Company
xercise4less
Leisure Centre of the Year (Multi-use)
Fareham Leisure Centre, Everyone Active
Stratford Leisure Centre, Everyone Active
Denbigshire County Council, Nova Prestatyn
English Institute of Sport Sheffield, SIV
Kentish Town Sports Centre, GLL
Eltham Centre, GLL
Stockport Sports Village, Life Leisure
Gosport Leisure Centre, Places for People Leisure
Maltby Leisure Centre, Places for People Leisure
West Bromwhich Leisure Centre, Places for People Leisure
Concord Sports Centre, SIV
Maidstone Leisure Centre, Serco Leisure
Ponds Forge International Sports Centre, SIV
Spiceball Leisure Centre, Parkwood Leisure
Leisure Centre of the Year (Streamline)
Etwall Lesiure Centre Leisure, Active Nation
Pancras Square Leisure, GLL
Featherstone Sports Centre, Featherstone Sports Centre
Latymer Sports Centre, Latymer Upper School
Houldsworth Village, Life Leisure
Oak Tree Leisure Centre, Serco
Godalming Leisure Centre, Places for People Leisure
Thorncliffe Health & Leisure Centre, Places for People Leisure
Fakenham Sports & Fitness Centre, Places for People Leisure
Castle Place Leisure Centre, Places for People Leisure
South Ribble Tennis & Fitness Centre, Serco
Team Hud Sport, University of Huddersfield
Health Club (Multi-use)
Branston Golf & Country Club
Crow Wood Leisure
Ribby Hall Village, Ribby Hall Village Health Club
Castle Royal Golf & Country Club, The Club Company
Benton Hall Golf & Country Club, The Club Company
Health Club (Streamline)
Twickenham, Anytime Fitness
Spirit Health Club Gloucester, Interstate Hotels Europe
Places Gym Preston, Places for People Leisure
Chartham Park Golf & Country Club, The Club Company
North Shields, xercise4less
Renfrew, xercise4less
Leeds North, xercise4less
Spirit of Flame Award
Amanda Frolich, Amanda's Action Club
Jana Novotna, Everyone Active
Sam James, SOSA Dance Fitness
Joanne Honeywill, Places for People Leisure
Harley Hicks, GLL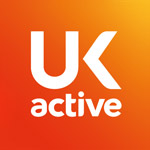 More People More Active More Often