By Geremy Sagoe, ukactive Head of Public Affairs and Policy
The physical activity sector is increasingly being recognised for its importance in supporting both our physical and mental health. The sector has a crucial role to play in reducing the growing pressures on our health and social care services, and in helping to improve the way we live, work and play.
ukactive is committed to championing physical activity and the role that our members play in preventative health. That is why we want to use your expertise to inform our response to a new government consultation on the future of prevention.
A new focus on prevention
Last month saw the government launch an open consultation, 'Advancing our health: prevention in the 2020s' – which calls on organisations and individuals to respond to key questions linked to the future of prevention. The consultation is broad, from questions on smoking and sleep to those linked to obesity and physical activity. The government will use this information to support the development of its upcoming Prevention Green Paper.
The ambition is for the prevention green paper to show the government's vision for a new approach for the health and care system – putting prevention at the centre of all its decision making.
A call to action for ukactive members
ukactive sees this consultation as a clear opportunity for the physical activity sector to provide its expertise and leadership in improving public health.
We would like to hear from our members – about your experiences and insights, which we will include as part of our sector-wide response to the government's consultation.
Although there are a number of questions asked in the document, we will focus on responding to those most closely linked to physical activity and our sector's ambition to get more people more active, more often. Together we want to turn generation inactive into generation active, transform working life, reimagine ageing and incorporate innovation to solve health challenges.
To submit your response, just email consultation@ukactive.org.uk by Friday 4 October. Please keep your response to 500 words, use clear and concise language, and include relevant evidence and cases to support your submission.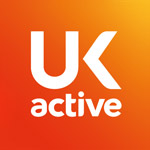 More People More Active More Often