This summer a new grant scheme to encourage healthier living through physical activity has been launched, thanks to a new partnership between the Winston Churchill Memorial Trust and ukactive.
Churchill Fellowships will be available for professionals in this growing area, and others, for non-academic studies of the best ideas and practice to be found anywhere in the world. Applications can be made at www.wcmt.org.uk until 17 September 2019.
Physical inactivity is prevalent across many generations of people in the UK. ukactive's Generation Inactive 2 report shows that today's children exercise less than every previous generation, with three out of four boys and four out of five girls active for less than one hour each day.
Meanwhile, 54% of people over 65 years old engage in moderate physical activity for less than half an hour each week, according to ukactive's Moving More, Ageing Well report.
With physical inactivity a contributing factor to long-term health conditions, this issue is significantly impacting on demands on our health services, as well as on the lives of individuals.
The new category of Churchill Fellowships will be devoted to 'Physical activity: making moves for healthy lives'. They will fund Fellows to explore new ways to encourage everyone to take up and enjoy physical activity in order to benefit their physical and mental health and wellbeing.
Applications are particularly encouraged that explore using sport, exercise or physical activity as a vehicle to improve the health and wellbeing of individuals and communities, whether in community-led programmes, for children and young people, for workplace wellbeing or for active ageing.
Churchill Fellowships are travel grants that fund dedicated and dynamic individuals to research innovative ideas and best practice overseas, then bring their global insights back to the UK and make change happen in their professions and communities.
Fellowships are available in 12 fields of interest, including the Physical activity category. Examples of past Fellows who have explored issues related to Physical activity are here.
Julia Weston, Chief Executive of the Winston Churchill Memorial Trust, said: "Whoever you are and whatever your age, physical activity offers tremendous benefits for your physical and mental wellbeing.
"With many people leading increasingly sedentary lifestyles, we're seeking ideas that harness the power of physical activity to encourage healthier living.
"We are funding Churchill Fellowships to find inspiration from the world's best projects and practice for this growing area of need."
ukactive CEO Huw Edwards said: "ukactive is delighted to launch this new partnership with the Winston Churchill Memorial Trust, introducing a fantastic new opportunity for the stars of the physical activity sector to explore new ideas on an international stage.
"The physical activity sector is home to some of most innovative and passionate people in the UK today, and we cannot wait to see the variety of applications that the offer of a Churchill Fellowship will bring."
Everyone can apply for a Churchill Fellowship, regardless of age, background or qualifications, so long as they are a UK citizen aged 18 or over.
To apply, or for more details, visit wcmt.org.uk. The deadline for applications is 17 September 2019 for travel in 2020.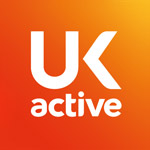 More People More Active More Often