By Jenny Patrickson, Managing Director for Active IQ 
Mid-May saw a turning point in our sector as group exercise made a very welcome return. Group exercise sits at the heart of many clubs, and teaching classes live and in-person is certainly the pinnacle for instructors. Their return to classes has been both an emotional and physical relief, felt by all in the room. And while some instructors and members will have embraced remote sessions during lockdown, the fact remains that the energy and spirit of a class cannot be fully replicated on Zoom.
People need people and never more so than in a group exercise situation. They choose this form of exercise because they relish the group energy, the camaraderie, the dynamic of working out with like-minded people and, of course, they enjoy the unique personality and encouragement of their instructor.
The Leisure-net survey completed during Lockdown 2.0 identified that 53.83% of respondents missed motivation from gym or class instructors the most, with 93% stating they valued the support and guidance of staff. Group exercise instructors typically have the most contact with individuals who attend their classes, engaging with them before, during and after the session. These classes promote not just good physical health but also a strong sense of community, support and positivity, and boost the instructor ability to positively influence mental wellbeing and social health. During lockdown, these valuable aspects of group exercise have been sorely missed.
Let's not forget that instructors will also have struggled in lockdown as they, too, missed out on the class dynamic and group interaction. As an industry, we need to ensure our instructors feel welcomed back and address any doubt or anxiety around returning to the workplace after this long period of time. One key thing employers can do is to ensure instructors feel like they are part of the team. Make sure they know how important they are in the future success of your club. While giving credit to all those who took sessions online to keep people active, even the best remote classes will have fallen short of creating the shared energy, social bonds and connections that make group exercise so engaging. It's important to make instructors feel valued – be they staff members or freelancers. Include them in any new training you are doing at your facility, whether that's around COVID-19 safety measures or other career development opportunities to help develop their skills. This will help ensure everyone feels connected and confident.
As people return to group exercise classes, instructors will no doubt feel some trepidation about welcoming back class members who will have had different physical and emotional experiences and responses to the pandemic. Instructors will need to draw deeply on their empathy and soft skills to recognise individuals' needs and spot where people may need increased support to overcome reduced fitness, loss of confidence, redundancy, anxiety, depression or, even, bereavement.
As we emerge from lockdown, many people are looking forward to new experiences and new challenges. Continued Professional Development (CPD) is a great way for instructors to keep their skills up-to-date and ensures they can offer new services and insight to clients. At Active IQ, we have a diverse choice of CPD programmes that will help instructors brush up their skills and bring more variety to their offering. Choices range from Kettlebells to Ketogenic Dieting, Mental Health First Aid to Boot Camp Success and Functional Ageing to Online Training. All are available to see at the Active IQ Skills Hub.
Group exercise has the power to bring people back together. By valuing and supporting our instructors, we can really tap into a collective energy and raise our spirits.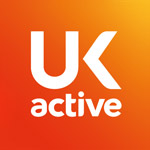 More People More Active More Often