Children are inspired to be active more by primary school teachers than professional athletes, according to a new poll of parents of children aged four to 11 by ukactive and Savanta ComRes.
The poll shows that 67% of parents in the UK think that teachers are 'fairly' or 'very' inspirational as role models for their child to keep active as opposed to athletes (60%).
As pupils approach the end of their first term back after lockdown, the poll sheds light on the importance of more physical activity as part of the school day, and the vital role that school staff play in providing it.
Other key findings show:
40% of parents in the UK favour a focus on physical and mental health within primary schools following lockdown, whereas 31% want a focus on academic success now that schools have reopened.
More than half (51%) of the parents questioned said their children aged 4-11 spent three hours or less a week being physically active – the Chief Medical Officer recommends at least 60 minutes a day (seven hours a week).
41% of parents say they were more active as children than their own children aged 4-11 are today. 31% reported the same activity levels as their child and only 21% said they were less active.
The findings are revealed in the final week of nominations for the Active School Hero award, a campaign from ukactive Kids and Nike to celebrate the unsung heroes in every primary school who are helping children to be more active.
Active School Hero will see finalists nominated from across all nine English regions, ahead of an overall winner to be announced at a special ceremony in July.
The campaign is supported by Team GB 400m hurdler Jessie Knight, who also works as a primary school teacher in Surrey, and Team GB Paralympic Champion Richard Whitehead MBE.
Jessie Knight said: "We know kids look up to athletes who act as positive role models, but as this poll shows it's so important we recognise the unsung heroes working behind the school gates who are not only teaching but also motivating kids to be more active every day.
"As an athlete and a school teacher, it's a great feeling to inspire children to be more active and to see the joy and positivity it brings them, as well as the physical rewards.
"We want to shine a spotlight on the incredible commitment of school staff to keeping kids active throughout the pandemic and beyond, and to share their stories to inspire others.
"It's time our Active School Heroes receive the praise they deserve and I encourage everyone to nominate someone in their school who they think helps kids to be active."
Richard Whitehead said: "It's been such a tough year for schools and their pupils so it's vital we recognise the heroic staff who have been inspiring our nation's children to stay active both during and after lockdown.
"Sadly we know that today's young generation is the least active in history, and only one in five children in the UK gets the recommended level of physical activity each day.
"It's no secret that active kids are healthier, happier, and develop more positive habits that will help them to lead fulfilling lives as they grow and shape our communities.
"We can really champion and celebrate the incredible role of our school staff by nominating an Active School Hero."
Nominations for Active School Hero close on 11 June and the winner will be announced in July. To nominate your hero, visit the Active School Hero website
Savanta ComRes interviewed 2,152 UK adults aged 18+ online from 7-9 May 2021. Data were weighted to be representative of population by age, gender, region, and socio-economic characteristics such as social grade. Savanta ComRes is a member of the British Polling Council and abides by its rules. Full tables at www.comresglobal.com.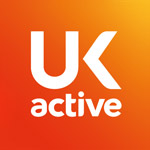 More People More Active More Often